Here's how your budding green thumb could help fund their school's environmental project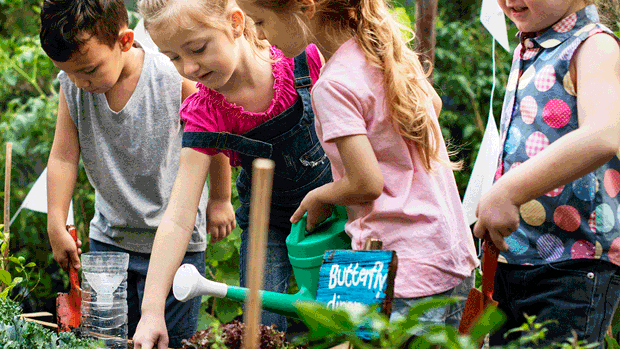 Every parent wants to help their kids feel inspired to do good for the world!

Well, if your little one is a budding green thumb or mini environmentalist, this is for them!

Growing for Good is back for 2021 and is all about encouraging the next generation of Kiwis to help protect the planet by helping support local primary and intermediate schools and early childhood centres with cool environmental projects.
In the past three years, Countdown has helped to fund $50,000 of projects up and down the country, including building veggie gardens, chicken coops, bee-friendly gardens for beehives, worm farms, fruit orchards, recycling greenhouses and so much more.

How awesome is that?! 
Countdown's General Manager of Corporate Affairs, Quality, Safety and Sustainability, Kiri Hannifin says like all Kiwis, protecting Aotearoa's land is "critically important" to them.
"It's incredibly exciting to see the passion kids have for sustainability, and we really want to help harness and support that."
"Whether it's things like sensory gardens, cleaning up local streams and waterways, or introducing beehives, they're all very inspiring and rewarding projects," Kiri says on the work Growing for Good has done for local communities so far.
"If we're to make a real difference in our country's environmental future, listening to young people and empowering them to make change is essential. 
"There are some amazing teachers and parents behind the scenes enabling these projects to become a reality - it's great to play our part in helping inspire the next generation of young environmentalists."
Applications are now open until March 21 2021, for New Zealand schools to get in on this cool opportunity! Click here to find out more about how to apply.
This article is sponsored by Countdown.