Here's the simple recipe for making McDonald's iconic Sausage and Egg McMuffin at home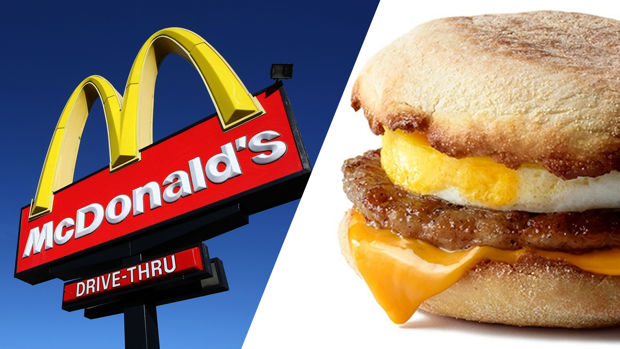 It's official, we've been missing Maccas.
While a lot of New Zealand will be able to indulge in the fast-food staple now under Alert Level 3 (thank goodness for Drive-Thrum right?), for everyone else still in Alert Level 4 they'll have to resort to at-home options ...
Luckily for us, McDonald's have shared a recipe card to allow us all to make the signature Sausage and Egg McMuffin from the comfort of our own homes with ingredients we're likely to already have in our cupboards.
You'll just need English muffins, sausage meat, eggs, American cheese slices and a potato.
You can then assemble your McMuffin using the following method. There's even a recipe for a hash brown to have on the side, should you feel so inclined.
How to make a sausage and egg McMuffin at home:

English muffin
Toast this until golden brown.
Sausage meat - 75g
Season with a pinch of salt and pepper then shape into balls. Flatten into patty shapes and cook under a pre-heated grill for six to seven minutes on each side (or as per instructions on packaging).
Eggs
Brush the inside of a metal ring with a little oil and place in a small frying pan. Pour in just enough water to cover the base then bring to the boil. Crack the eggs into the rings, cover the pan and cook for two to three minutes.
American Cheese Slice
Assemble your McMuffin by layering the patty and egg on top of a slice of cheese.
Potato
To make a hash brown, grate the potato into a bowl. Mix in an egg then season with salt and pepper. Heat a glug of oil in a pan then add a spoonful of the mix. Flatten and cook until golden brown on both sides.
Always refer to cooking instructions provided on manufacturers' packaging, and check food is piping hot throughout before serving, ensuring no pink meat remains before serving.
And if you're more of bacon McMuffin kind of person, simply swap out the sausage meat for a thick juice piece of Canadian bacon.
You're welcome!