Here's what movies are coming to Netflix New Zealand this July!
Publish Date

Friday, 22 June 2018, 11:52AM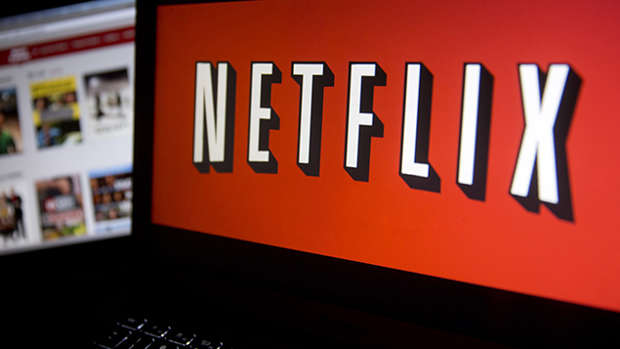 We thought June was going to be great month for Netflix users, but July is looking even better!
The streaming service has just announced we will be getting access to multiple hit movies, including 'Bad Moms', 'The Rocky Horror Picture Show', 'Horrible Bosses 2' AND 'The Fast And The Furious' franchise, next month!
READ MORE:
• Here are the secret Netflix codes that unlock tons of hidden movies and shows
• Netflix just revealed an awesome secret feature that literally no one knew existed
So without further ado, here's your excuse to sit on the couch for the entire weekend binge-watching movies...
July 1
The Fast And The Furious
2 Fast 2 Furious
The Fast And The Furious: Tokyo Drift
Fast & Furious
Fast Five
Superbad
Rush Hour 3
Practical Magic
This Is The End
The Day After Tomorrow
Pineapple Express
Once Upon A Time In Mexico
Ghost Rider
The Sitter
Legends Of The Fall
Wall Street: Money Never Sleeps
Shameless - Seasons 1-4
Doc Martin Seasons 4-7
Queens Of Comedy Season 2
July 2
From Dusk 'Til Dawn - Season 2
July 3
The Comedy Lineup
Good Girls
July 5
Tammy
July 6
Anne With An E - Season 2
Comedians In Cars Getting Coffee - New 2018: Freshly Brewed
Sacred Games
Samantha!
The Legacy Of A Whitetail Deer Hunter
The Skin Of The Wolf
First Team: Juventus - Part B
Inside The World's Toughest Prisons - Season 2
Somebody Feed Phil: The Second Course
Free Rein - Season 2
Battleship
Step Up 3
Dr. Seuss' The Lorax
July 7
White Fang
Project X
July 8
On Children
July 9
Sing Street
July 10
Drug Lords - Season 2
July 11
Tom And Jerry: Willy Wonka And The Chocolate Factory
July 12
This Is Where I Leave You
Hyori's Bed And Breakfast - Season 2
July 13
Sugar Rush
How It Ends
Jim Jefferies: This Is Me Now
The Epic Tale Of Captain Underpants
Suits: Season 7
July 15
Bonusfamilijen - Season 2
The Joel McHale Show With Joel McHale - Part 2
The Shining
July 19
Horrible Bosses 2
July 20
Amazing Interiors
Jimmy: The True Story Of An Idiot
Final Space
Father Of The Year
Dark Tourist
Last Chance U: EMCC & Life After
Last Chance U: INDY - Part 1
Home: Adventures With Tip & Oh - Season 4
Luna Petunia: Return To Amazia - Season 2
July 21
The Rocky Horror Picture Show
July 22
Geostorm
July 23
Bad Moms
July 24
The Warning
Iliza Shlesinger: Eler Millenial
July 27
Orange Is The New Black - Season 6
Roman Empire: Reign Of Blood, Master Of Rome
Welcome To The Family
Extinction
The Bleeding Edge
The Worst Witch - Season 2
Cupcake & Dino: General Services
July 30
A Very Secret Service - Season 2
July 31
Terrace House: Opening New Doors - Part 3
TBC
El Chapo - Season 2