Hilary Barry apologises for the "worst television ever aired"
Publish Date

Sunday, 17 September 2017, 4:51PM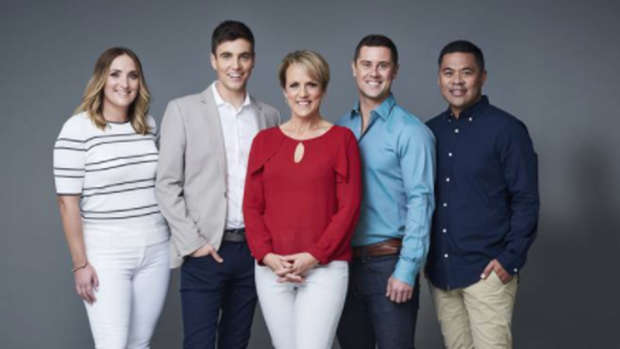 Hilary Barry has apologised on behalf of the Breakfast team, to everyone who bore witness to the "worst television ever aired".
With Tuesday marking exactly one year since the team got together to host the morning show, they spoke to Woman's Weekly to reflect on the good, the bad and the ugly.
They talked about everything from dream guests and memorable moments to what they have for breakfast, but the real question was; if they could erase any moment they've had on the show, what would it be?
Jack Tame took the opportunity to throw his mate Matty McLean under the bus saying he'd erase ever having to watch Matty "wedge himself" into a bodysuit.
While Matty said: "I've done some incredibly embarrassing and ridiculous things on air already this year. But probably deciding to get the staples in my head removed on live television was one I wouldn't rush to do again."
Brodie Kane regrets accidentally flashing her lower back tattoo on national television and Daniel Faitaua regrets spilling coffee on himself and then pointing out to Hilary Barry exactly where his pants were wet while on TV.
But Hilary gave the best response by far, throwing back to a hilarious video in which the team did a cover of Adele's hit Send My Love.
"It was awful, quite possibly some of the worst television ever aired," she said.
She then added: "And to anyone who watched it - sorry!"
As they roll on to their second year together, we can only hope the laughs keep coming.
Source: NZ Herald.