Horoscopes: This is what's in store for you based on your star sign in 2021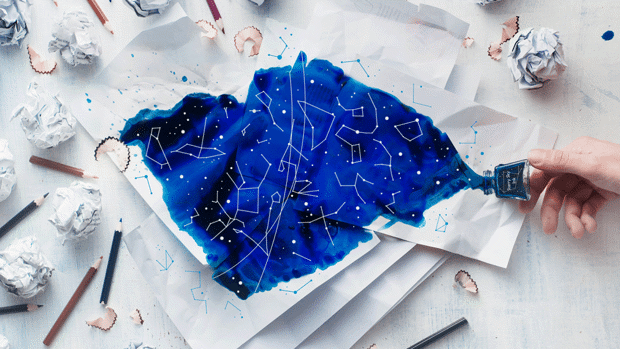 Can you believe we have finally reached the end of 2020?!
Now that 2021 is on the horizon, it's time to start thinking about how you want the new year to play out. 
While we enter the new year with the hope of a fresh start, we can't deny that the universe sometimes has other plans for us.
So here's what the stars have in store for us in 2021 ...
AQUARIUS (January 20 - February 18)
You ready, Aquarius? The career you've been working towards is about to take off. Manifest those optimistic intentions and strategies and you'll succeed. Move without hesitation toward the direction of your aspirations to avoid any doubt. Aligning yourself with the right social network that supports your personal and professional goals will be especially beneficial this year. As you pair up with friends who inspire you, collaborative opportunities will make more happen for you than you would think. It will sometimes feel like you're battling upstream, Aquarius, but just know you are exactly where you are meant to be. In 2021 you will see growth in your personal and financial life and it may come from the place you least expect. So savour the moment and enjoy!
PISCES (February 19 - March 20)
Pisces, you may be feeling worn out from 2020. Now is the time to break up the routine by making time for friends and finding new fun activities to take part in. The New Year is asking that you to connect with those who've earned your trust in 2020 and build upon the inner worlds of those you care about. While 2020 offered an array of different relationships, you're now craving a deeper, higher-quality connection with a close-knit circle. This transformation, although slow, will make all the difference when it comes to how you spend your time. With this willingness to focus on personal growth, the New Year allows you to engage in conversations, mentorship, and arrangements that will guide you to take more responsibility for yourself.
ARIES (March 21 - April 19)
Welcome to 2021, Aries – it's your time to shine. Now is the perfect time for you to really fire up the engines. 2021 will be a time for you to try something new, throw your cares aside and have some fun. The New Year will bring forward opportunities for you to share your new and improved best self with those in your social circles. These opportunities will lead you to experience love all year long, so approach any relationship with a sense of optimism. Supporting this effort will help you work on any leftover fears of commitment and intimacy. Continue to look at your connections as an extension of yourself, and remove anything that doesn't reflect your standards. 
TAURUS (April 20 - May 20)
The fresh start of a New Year has you optimistic, Taurus. If you've been thinking about learning a new skill, Taurus, 2021 is the perfect time for you to start. Push yourself to learn that musical instrument, or join that cooking class. Education will be important for you in this time of the year, so take that leap of faith. Meanwhile, communication will give you an even stronger foundation when it comes to all of your relationships. Focus on strengthening these bonds and you'll reap the positive effects of meaningful connections all year long. 
GEMINI (May 21 - June 20)
If you feel like you have been overthinking everything in 2020 and over-analysing your every action, 2021 is the year to resist self-criticism. 2021 is gifting you maximum opportunities to pursue long-time dreams, take risks, and genuinely live your best life. Be as optimistic as possible to receive the joy that comes with self-worth. Learn to be kinder to yourself in 2021 and you feel more fulfilled. Meanwhile, rethinking your financial goals and putting systems into place that caters to your values and will help make your money work for you this year. 
CANCER (June 21 - July 22)
This time of year should bring about a sense of optimism for you, Cancer. Dust off that old project, because now is the time to put your energy into unfinished creative endeavours. You will feel a sense of confidence and purpose in 2021. After working hard all year in 2020, it's time to reunite with friends you haven't seen in a while and build on your network. Focussing on your loved ones in 2021 will make you feel a lot more grounded and secure. Meanwhile, you'll be able to depend on others when the occasional crisis of confidence comes into play. Experiment with trust and you'll be rewarded with care and support all year long.
LEO (July 23 - August 22)
The past year has brought an array of realisations for you, which has motivated you to take 2021 head-on. You may have been feeling deprived of power in 2020, Leo. Perhaps there is a toxic person in your life, either at work or in your friendship group that is bringing you down. Now is the time for you to assert yourself and push back against the negativity. Outline the values that fit the new you for the year ahead and you'll come to find that security may not be as complicated as you think. These convictions will help actualise your goals and may lead to significant financial prosperity all year long.
VIRGO (August 23 - September 22)
The fresh start of the New Year is the perfect opportunity for you to release, and surrender anything you no longer benefit from. This may not be easy, so a little spiritual healing will help on the journey. 2020 may have been a turbulent time for your love life, Virgo. However, you will be able to make it through in 2021 by taking time to reconnect with the one you love. For single Virgo, it may even mean a new love is coming your way. Meanwhile, ask for help where you need it and it will be yours. This ability will help you understand yourself on an even deeper level, and shape your identity into the best version of itself.
LIBRA (September 23 - October 22)
It's going to be a busy year for you Libra! With beautiful opportunities on the horizon, it's important for you to understand the balance of your perfect life. After a year of exploring your intimacy and emotions within your relationships, it is time for a bit of 'you' time. Now is the time to treat yourself, Libra. Nurturing yourself physically and mentally will become your top priority in 2021. So take time to pamper yourself, whether it is through massage, meditation or a cleansing facial and you will feel your inner positive energy flourish. If you've been yearning for travel, make it happen. Want to learn a new skill, it's just a google search away! On your journey to achieve these goals, you may find that your new-found knowledge and outlook on life transfer into your professional life. 
SCORPIO (October 23 - November 21)
Looks like you're sticking to your New Year's resolutions this time, Scorpio. 2021 is your time to really focus on yourself. 2020 may have felt quite overwhelming for you, so do some soul-soothing and reset spiritual energy by taking care of your emotional and mental health. This will help you feel more light-hearted and joyful heading into the second half of the year. Focusing on physical, nutritional wellness and your mental health will help you to lay the groundwork for achieving your goals. It's important to make sure you look after yourself before you take care of external connections.
SAGITTARIUS (November 22 -  December 21)
Sagittarius, you have been working so hard throughout 2020, and in 2021 you will start to reap some of the rewards. Some welcome changes will start happening in your life, including moving up in not only your career but in your love relationships. Happiness is coming your way and you deserve it. Meanwhile, take comfort in your sanctuary and or places you know well. This care-taking and sensitivities will allow you to shine in fantastic ways. Plans and ventures are trying to be actualised, so focus your spare time at home on making an effort and your dreams may just come true this year.
CAPRICORN (December 22 - January 19)
The New Year will spark your creative side, Capricorn. You may feel restless to start something fun and new, whether it's a crafty project or even a career change. New opportunities will be heading your way, so make sure you're ready to embrace them with open arms. Having faith in the universe and a wealth of optimism, opportunities will come left, right and centre for you to show the world how strong you really are. Because you're not the type to sit around waiting for things to just happen, you'll need to jump at the chances you get. If you're an aspiring writer, artist, entrepreneur, or creative - prove it. 2021 is the year to make it happen and look after yourself on the way to the top.