How Sparkling water is destroying you teeth
Publish Date

Sunday, 30 April 2017, 9:25AM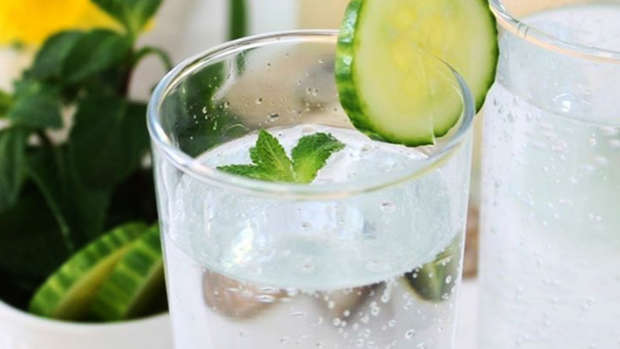 It's considered the virtuous option compared to other fizzy drinks and often more refreshing than bog standard still water.
But sparkling water is not as harmless as most of us think - and is actually more acidic than wine and vinegar, a dentist has warned, according to Daily Mail.
"Most people have no idea that fizzy water is extremely acidic, it's pH3 on the acidity scale," says Adam Stone, a dentist in London's Harley Street.
"The bubbles erode your tooth enamel - and over time this causes painful yellow cracked teeth."
With pH7 being neutral, the figures make alarming reading:
* Carbonated drinks (e.g. sparkling water or diet cola) pH 3.0
* Juices & smoothies (e.g. apple juice) pH 3.4
* Wine pH 3.6
* Salad dressing (e.g. vinegar) pH 3.6
Indeed, Stone, from the Harley Street Dental Studio, claims he has seen a three-fold rise in people suffering from acid damage in the last 10 years.
When you eat something sticky or sugary, little acid attacks erupt in your mouth that strips your enamel of vital minerals. After the attacks, saliva swishes around your mouth, cleaning off debris and redepositing those lost minerals.
"But if you're sipping all day, your teeth never get a chance and are under a constant acid attack," says Stone.
"This can cause the protective enamel to erode, causing pain and sensitivity. It can also lead to decay."
"Rather than sipping constantly, drink a glass in one go. Try to use a straw to direct the water down your throat rather than towards your teeth."
This article was first published on nzherald.co.nz and is republished here with permission.