How these 13 truckers saved a man's life is truly heartwarming!
Publish Date

Thursday, 26 April 2018, 9:31AM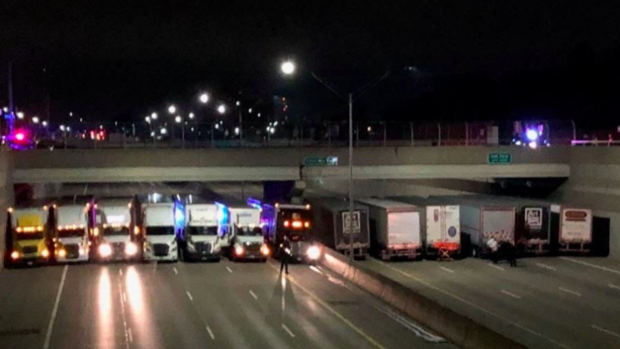 Early yesterday morning, police in Detroit received a call that there was a man trying to jump off an overpass above an interstate highway.
As local law enforcement groups rushed to the scene, the Michigan State Police came up with an unexpected yet heartwarming plan to prevent the worst-case scenario.
A semitractor-trailer rig pulled to a stop directly beneath him and the bridge.
A second rig joined it.
In the end, a row of 13 big-rig truck drivers created a safety net to break any fall from the overpass.
Together the truckers sat vigil for several hours until the situation was safely defused.
Thankfully, the man did not jump and the situation ended as the man walked off the bridge.
This situation truly shows that incredible things can happen when a group of kind strangers comes together.
Where to get help:
• Lifeline: 0800 543 354 (available 24/7)
• Suicide Crisis Helpline: 0508 828 865 (0508 TAUTOKO) (available 24/7)
• Youthline: 0800 376 633
• Kidsline: 0800 543 754 (available 24/7)
• Whatsup: 0800 942 8787 (1pm to 11pm)
• Depression helpline: 0800 111 757 (available 24/7)
• Rainbow Youth: (09) 376 4155
• Samaritans 0800 726 666
• If it is an emergency and you feel like you or someone else is at risk, call 111.