How this Kiwi woman lost half her weight is an incredible story
Publish Date

Sunday, 3 September 2017, 9:18AM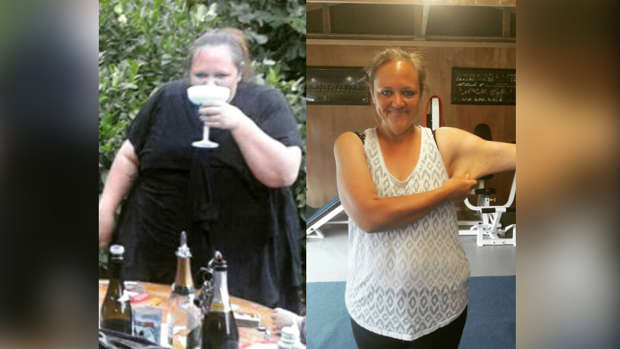 Jo Bowden is half the woman she was.
And her year-long journey from a desperately unhappy 174kg to an 87kg fitness fanatic was a matter of life and death for the 31-year-old single mum.
"I was killing myself... I was eating my life away," Bowden said.
Her desire to shed the weight was galvanised when her son Ashar, 6, suffered a 45-minute seizure in June last year.
The terrifying incident brought home just how much "I need to be around for my son, because I had watched him nearly die and I didn't want him to go through what I had just gone through."
At her heaviest, "I would go to bed every night thinking that I was going to have a heart attack and die."
Bowden said she struggled with a food addiction from as young as she can remember. She suffered cruel taunts from some other children, she said, which stung even more as she entered her teens and became more self-conscious.
"I avoided photos and mirrors."
She said she increasingly turned to comfort eating after Ashar, who has nonverbal autism and does not speak, was hospitalised at 15 months with a serious illness in which blood vessels become inflamed.
Bowden reached 174.3kg by March last year, before dramatically turning her life around.
She started on a diet plan, including protein bars, meal replacement shakes and steamed vegetables, and lost 36kg in 12 weeks.
She also started exercising, walking a 120-step climb near her home at Mangawhai, north of Auckland. Starting out with the aim of making it up the stairway without stopping, she graduated to running up it. Joining a gym, she began boxing fitness training and powerlifting.
Through diet and determination - plus "looking at my son and knowing that he deserves better" - she dropped to 87kg within 12 months.
Bowden has kept the kilos off, weighing in now at 89kg after packing on some muscle but is about to lose around another 4kg on Monday in an operation to remove excess skin from her stomach.
Working out a minimum 12 times a week, she has a treadmill and boxing bag at home, and the gym is "my happy place". Her powerlifting is progressing and she has managed a 120kg deadlift. And she is working towards an amateur boxing bout.
This article was first published on nzherald.co.nz and is republished here with permission.