Iconic props from 'Friends' are going up for auction and we want all of them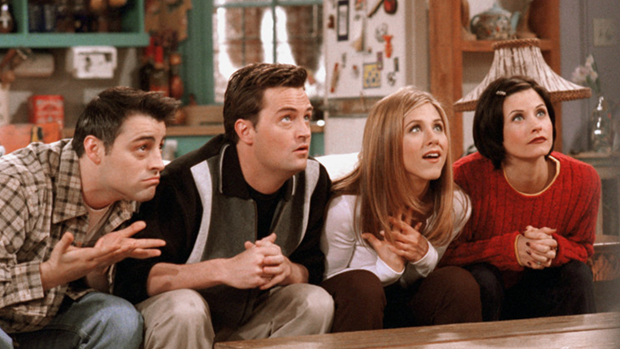 Want Joey's superhero costume? Or Rachel's iconic outfits? Well, you're in luck!
Warner Bros. TV and Prop Store are hosting a Friends auction, to sell off some of the series' most iconic props.
The auction is to celebrate the 25 anniversary of the show's premiere and will be taking place on Tuesday, December 3.
From copies of 'Buffay the Vampire Layer', to the wedding invites from Monica and Chandler's wedding, they're all up for auction!
And what might be the BEST item ... the famous yellow frame from the iconic purple door will be up for grabs too!
"The series gave us so many laughs during its original run and continues to entertain and inspire fans around the world. It's an honour to be able to bring some amazing original pieces to the fans, such as Joey's original Hugsy doll.
"We're also happy to offer detailed studio-edition reproductions, including the Holiday Armadillo costume, Central Perk couch and ten copies of Monica's peephole door frame, straight from the Warner Bros. Props department."
The auction is running from December 3 until December 17! You can check out more of the items going on sale and find out how to bid at Prop Store.