In case you hadn't heard KFC is giving away free food to those who get vaccinated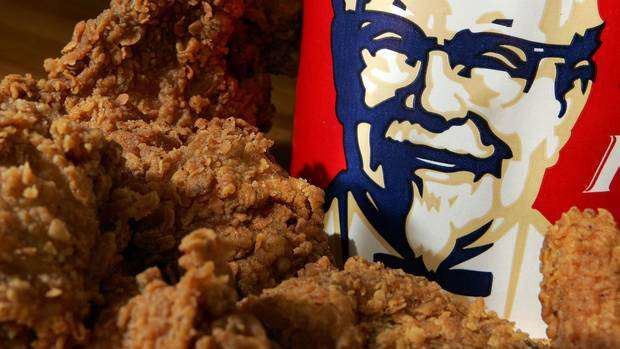 Just in case you needed another reason to get vaccinated this Super Saturday!
Vaccinations used to come with the sweet reward of a lollipop at the end, but the Covid-19 jab has no such reward.
That's about to change, with KFC announcing they're giving out some goodies to those who choose to get vaccinated against Covid-19.
This week KFC join in on supporting the "90 per cent Project" by providing free Lolli-Popcorn Chicken in a bid to encourage those who aren't yet vaccinated to do so.
Two regions a day around the country will be able to get their Popcorn Chicken Snackbox if they show their vaccination card or sticker at a KFC store or drive-through.
Each region will have two separate days throughout the next two weeks to claim their vaccination incentive.
Each region's turn will be announced on KFC's website at 2pm, or on ZM and Flava's Craving Vaxx Facts, available on their websites.

"We're excited to be partnering with KFC on this initiative. Young people are an important part of the road to getting 90 per cent of New Zealand vaccinated, so ZM and Flava are helping them understand the decision better by speaking to experts and sources young Kiwis trust, with the added incentive of NZ's favourite chicken" says Paul Hancox, chief revenue officer, NZME.
Christchurch is also running a number of initiatives to get its population vaccinated.
Free pizza is on offer at a Christchurch store for anyone who has had at least one shot of the Covid-19 vaccine.
The offer will be available at Spagalimis Pizzeria on Salisbury St this Saturday between 11am and 4pm.
Patrons will need to purchase a pint of beer, glass of wine, or a mocktail and they will get a six-piece pizza for free.
It is a part of the multi-agency campaign aiming to make Canterbury the most protected region in the country.
It aims to have 90 per cent of the population with at least one dose of the vaccine by Labour Weekend.
This Saturday October 16 - Super Saturday - there will be a televised' "vaxathon" which PM Jacinda Ardern hopes will break daily records for Kiwis getting the jab.
Ardern said there was capacity to do 100,000 vaccinations in a day, and hoped to reach it on "Super Saturday".

She announced a "blast from the past", between 12-8pm on various TV channels, there will be a "vaxathon".
It will include real-time data on how regions are going, prizes, information from experts and competition between towns and regions.
Click here to find out where you can get vaccinated on Super Saturday and what special events are happening in your local area.
Ardern said this Saturday would be about making us one of the most vaccinated countries in the world.
Eighty-two per cent have had their first dose, while 58 per cent have had a second dose.
In Auckland, 87 per cent have had their first dose and 63 per cent their second dose.
Auckland Super Saturday Events:
Birkenhead Vaccination Centre, Highbury Mall, next to Paper Plus store, Birkenhead , 8am - 8pm. There will be spot prizes donated by local businesses, big balloon display on entrance to the mall.
Albany Vaccination Centre, Oaklands Road, last building at the end of Oaklands Road 8am - 8.30pm. There will be a coffee cart in the morning, giving out chocolate fish to the vaccinated, a Mr Whippy truck visit, Summer theme, spot prizes, and decorating booths games.
Orewa Vaccination Centre, Orewa Service Centre, 50 Centreway, Orewa, 8am - 7:30pm. There will be a Beach theme with staff dressing up, and live music.
Henderson Vaccination Centre, 28-30 Catherine St, Henderson, 8am - 8pm. There will be a hangi, DJs, entertainment and spot prizes.
Westgate Vaccination Centre, 11 Westgate Drive, Westgate, 8:30am - 4pm. There will be an ice cream truck, ice blocks, coffee cart, spot prizes, staff dressing up and island-theme activities.
Mt Wellington Vaccination Centre, 95-105 Leonard Road, Mt Wellington, 8:30am - 6pm. There will be a sausage sizzle, giveaways donated by local businesses.
CBD Vaccination Centre, 35 Graham St, 8am - 10pm. There will be rainbow-inclusive decorations, a sausage sizzle, coffee cart, giveaways, and a DJ from 6-9pm.
Tamaki Vaccination Centre, 261 Morrin Road, St Johns, 8am - 3.30pm
There will be ice cream, a sausage sizzle, entertainment and a summer theme.Epsom Vaccination Centre, 382 Manukau Road, Epsom, 8am - 6:15pm. There will be a sausage sizzle, ice cream, and balloons for kids.
Airport Park and Ride drive-through centre, 42 Verissimo Drive, Auckland, 8am - 6pm, There are ice blocks and a coffee cart.
Highbrook Vaccination Centre, 31 Highbrook Drive, East Tamaki, 8am - 3:30pm. There is a Sausage sizzle, DJ entertainment on entry, coffee cart, ice cream, fish and chip truck, and a Christmas tree with summer decorations.
Otara Vaccination Centre MIT, 5 Otara Road, Otara, 8am - 6:30pm. There is a sausage sizzles, kai packs, spot prizes and free balloons for the kids.
Manurewa Vaccination Centre, 81 Finlayson Ave, Clendon Park, 9am - 3pm. There are Kai packs, a coffee cart, a sausage sizzle, spot prizes.
Pukekohe Vaccination Centre, 6 Roulston St, Pukekohe, 8:30am - 6:30pm. There is kai, a sausage sizzle.
Takanini Vaccination Centre, 8 Great South Road, Takanini, 8:30am - 4pm. There will be a vaccine quiz with spot prizes, chocolate and other treats.
Papakura Marae, 29 Hunua Road, Papakura, 12pm - 8pm. You can come dressed as a fairy, there will be free give aways, sausage sizzles and ice creams.
Click here to find out where you can get vaccinated on Super Saturday and what special events are happening in your local area.
This article was first published by the NZ Herald and is republished here with permission.