Instagram deleted this woman's incredible weightloss photo and people are not happy!
Publish Date

Tuesday, 9 May 2017, 2:47PM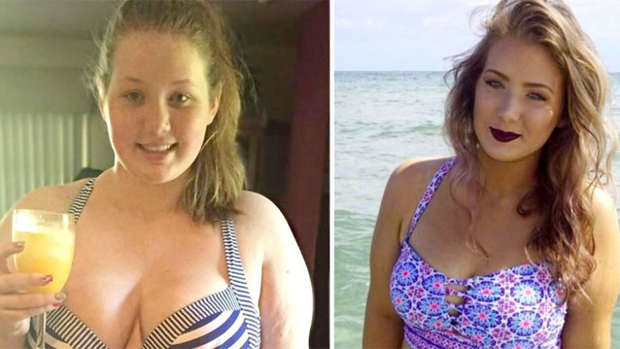 For Morgan Bartley losing 52kg is an achievement worth celebrating.
But instead of praising her massive weight loss, Instagram deleted a bikini-clad photo of her transformation.
Shocked by their response - the original post doesn't appear to violate Instagram's community guidelines - Bartley decided to repost the original image...
"I share my journey online in hopes of inspiring others to take control of their own lives, so I was devastated and surprised when Instagram deleted this post from my account [in the first place]," said the 19-year-old.
At age 15, Bartley was diagnosed with ovarian torsion, a painful condition that resulted in the traumatic loss of one ovary and menopausal symptoms that led doctors to believe Bartley would never be able to conceive biological children.
Although she was only a teen at the time, Bartley spiraled into a deep depression while grieving for the motherhood she'd never get to experience.
Through her depression she developed an eating disorder and gained 32kg as a result.
"I felt as if my body had failed me, and that I had no control of what was happening with my life," she said. "Binging was the one thing I could control, it was my escape."
By the age of 17, Bartley's weight ballooned to 136kg.
"I decided to take back control of my body and save my own life," she says.
Changing her habits Bartley now eats a healthy balanced diet, workouts with weightlifting and cardio, and goes to counseling for her binge eating disorder.
Morgan is now down 84kg!
Bartley may never know why Instagram removed her post and who reported it. But she's not about to let that keep her down.
"Having my vulnerability in that initial post overlooked and rejected was embarrassing and hurtful," she says. "I questioned my own transformation, my own body."
"I've worked relentlessly to accomplish what I have, and I refuse to let anyone take that from me," she continued.
And she's still working hard to reach her goal weight of 65kg.
Keep up the good work Bartley!