It seems like Caramilk chocolate could be making another comeback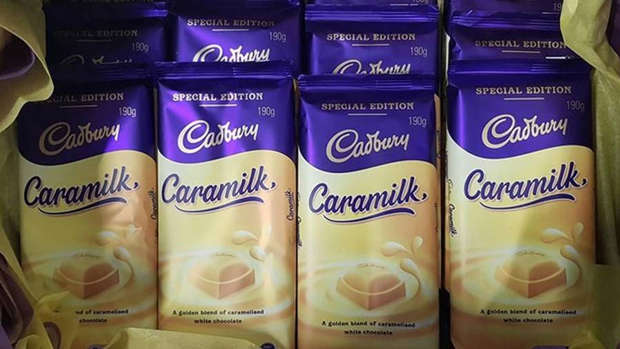 Rumours are starting to swirl that the delicious Cadbury Caramilk chocolate could be making a comeback ...
According to an anonymous source based in Australia, The Grocery Geek has reported that the beloved chocolate block may be getting re-released, leading many to believe that it will hit not only Australian but New Zealand shelves too!
Cadbury experienced strong demand when they relaunched the caramelised white chocolate in 2017 as a limited edition item - which was originally discontinued in 1994. Some of the chocolate blocks were auctioned on TradeMe and sold for up to $50. In total $3 million worth of stock - one million blocks - were sold in just three weeks.
Cadbury then brought Caramilk back again in 2018.
Fingers crossed it will return soon!
- Additional reporting by NZ Herald