It tuns out you can now get booze-filled Christmas stockings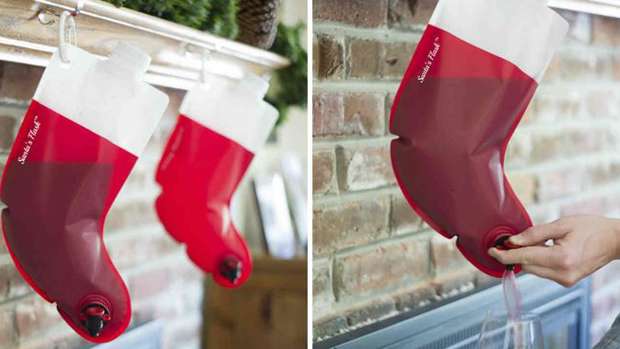 Growing up, Christmas stockings are a treasure trove of many tiny delights.
Be it small toys, candy or games.
But once you're an adult, there tend to be fewer fun things to fit in a stocking.
That was until now!
This year Santa has the perfect present for all booze lovers: a traditional red and white stocking that also happens to be a flask.
The unique stockings - which are produced by Party Flasks - are sure to get you in the holiday spirit!
The seemingly innocent decoration holds 2.25 litres of wine, which is the equivalent of about three bottles of wine. 
The stocking is currently available for just NZ$19.40 on Amazon.
Merry Christmas!