It turns out a giant inflatable version of Twister exists and we really want to try it out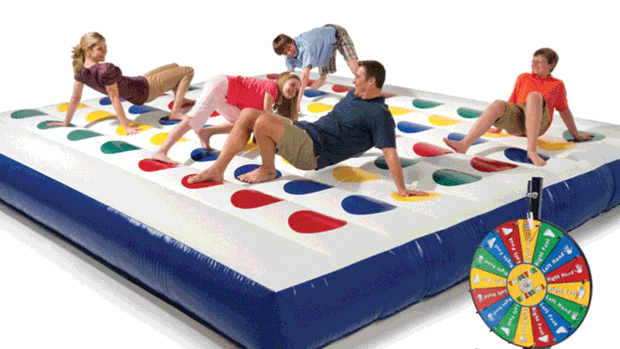 We've all heard of the party game Twister, yes?
Well, now there is a new twist on Twister that will sure to make it even more fun and tricky!
Introducing: Inflatable Twister!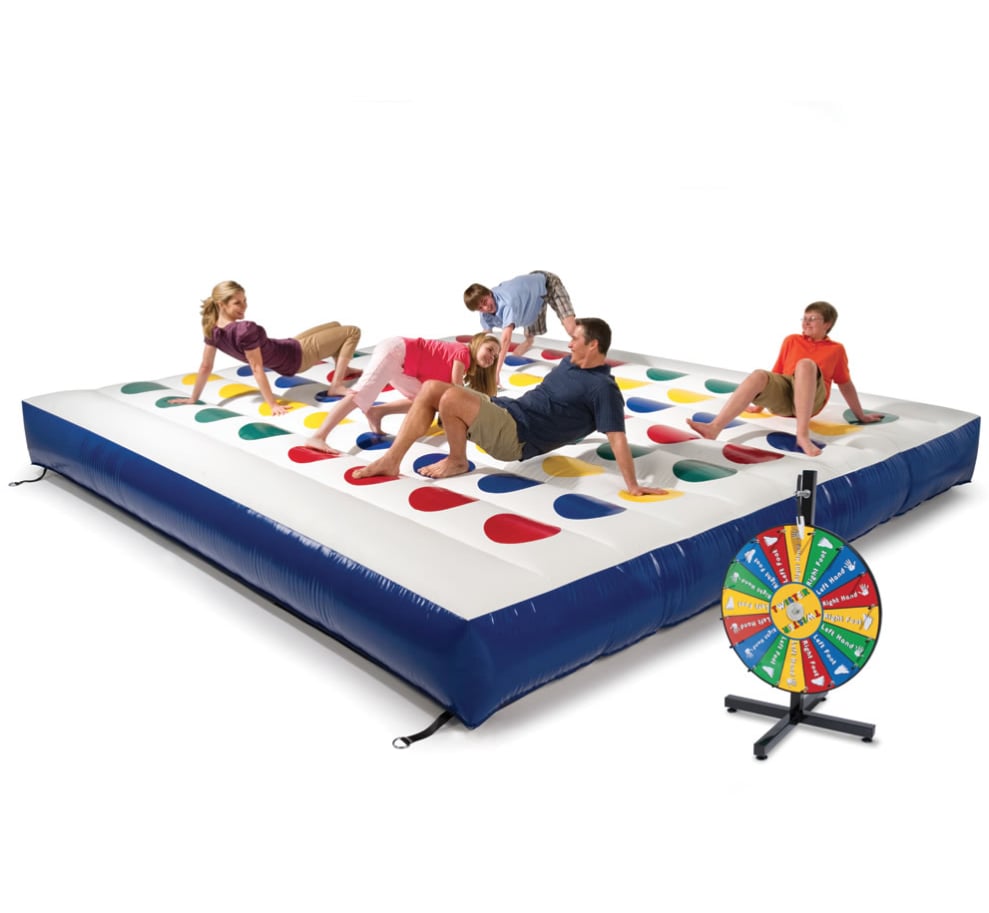 That's right, a cross between Twister and a bouncy castle exists and it looks like the perfect outdoor game for the summer!
Created by American retailer Hammacher Schlemmer, the giant version of Twister follows the same rules as the classic game, except makes it all, well, bigger – measuring four metres wide and just under one metre tall.
Unfortunately, the inflatable board game will set you back $2000 - that's around 100 times more than the regular version.
Wow!
Know someone who would be down for a round of this?!