It turns out a jigsaw puzzle exists that changes colour when you touch the pieces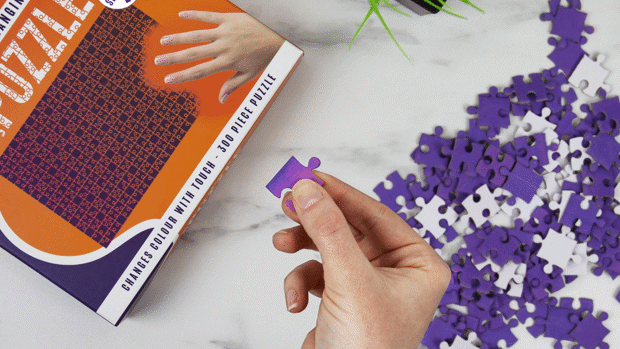 Like a lot of Kiwis during the lockdown, you may have become a master at puzzle-making.
Well now, there is a new challenge that would test even the best puzzle fan.
Introducing the heat-changing jigsaw puzzles!

That's right, this tricky puzzle changes colour when it comes in contact with heat, which means every time you go to pick up a piece, figuring out where it goes becomes that much harder!
"The pieces are printed with heat-sensitive ink which changes as you complete the puzzle, making this jigsaw quite challenging but visually pleasing once completed," the description for the puzzle explains.
The 300 piece 40×30cm head-scratcher is sure to provide hours of entertainment - or potential frustration - as you try to put it together.

Currently, the puzzle is available for pre-order in New Zealand for just $35 and is set to be released on October 31.
It could be a great Christmas present for the kids ... or just for yourself if you think you can solve it!
We can't wait to try it out!