It turns out a Kiwi-made Pineapple Lump Gin exists and we can't wait to try a glass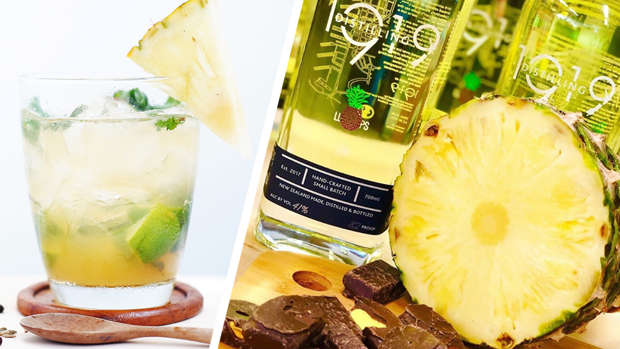 If you're a fan of Pineapple Lumps, or gin, or both – then we have some good news!
The classic Kiwi treat has been mixed into a delicious alcoholic elixir.
Kiwi company 1919 Distilling Co have created a sweet Limited Edition Pineapple Lump flavoured gin and we definitely want to get our hands on a bottle.
And it seems so does everyone else. The gin has already received many positive reviews online, with one person saying they "simply nailed" the "New Zealand flavour".
Another added: "Beautiful gin, all the notes of New Zealand, on the nose and a beautiful finish! Truly the best I've tasted!"
In fact, the first batch of The Kiwiana Collection, Pineapple L**** Gin was in high demand and is only just back on shelves now! So you better get in quick.
The tasty spirit is described by the company as "delicious" especially when "served over ice around the BBQ or soaking up some rays by the pool".
It definitely sounds like summer in a bottle, that's for sure!
The 700ml bottle of Pineapple L**** Gin will set you back around $75 and you can get it from your local or online.
Cheers!