It turns out a 'McLeod's Daughters' is coming 11 years after the TV show ended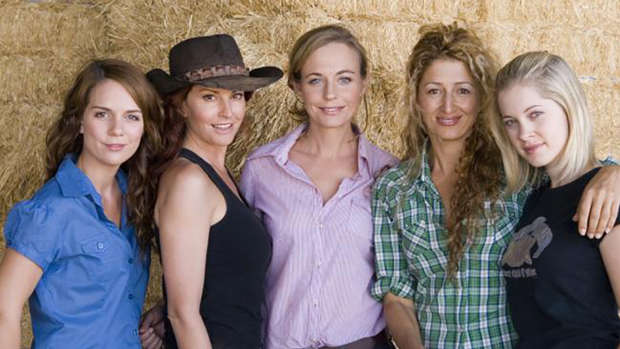 McLeod's Daughters fans, rejoice!
The classic Australian soap will venture into the feature film category.
Series creator, Posie Graham-Evans, confirmed that the TV show will get its own movie, which has put fans into a spin.
"The story continues. Yes - it really does," she wrote on Instagram. "And I'm letting you know first."

"We're developing a feature film. It's called The McLeods of Drovers Run and I started writing the story a couple of months ago. Today we heard that we've got backing from Screen Tasmania and the Tasmanian Government to write the very first stage of the movie.
"This is such a vote of confidence in McLeods. And I promise as we develop the story with the very talented screenwriter Emma Jensen (Mary Shelley and the upcoming release, I am Woman - the Helen Reddy story) that I'll keep you with us every step of the way.
"We're just at the beginning, the very beginning, but we're on our way. No promises but I have such a good feeling about this. Hope I'm right."
The final episode of the show aired in 2009, wrapping up eight seasons of the famed "Drover's Run" setting.
It is unclear whether the original cast will be reinstated for the film, or whether it will continue on the series storyline at this stage.
Only time will tell but in the meantime, pull out those cowboy boots from the back of the wardrobe!