It turns out clear succulents exist and they look exactly like tiny little crystals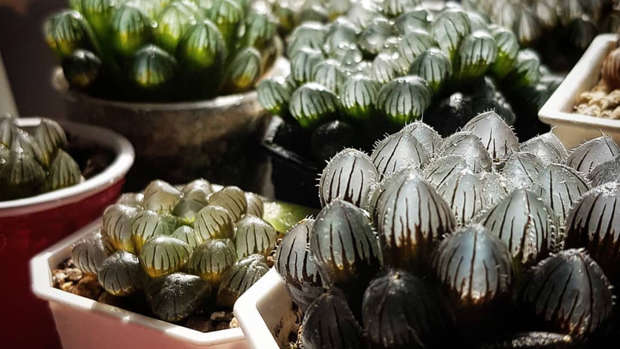 Plant lovers rejoice because these are going to be your new fave plant babies ...
Clear succulents are taking over the internet for looking like crystals!
The rare species is super cute, as you can see below:
The official name is Haworthia Cooperi and the beautiful plant are found in Eastern Cape Province, South Africa, as well as some southern parts of the United States!
These crystal plants also love indirect sun, so you can see right through the little 'beads'. They bloom in summer and spring and grow up to 5cm tall. 
And if you always forget to water your plants, that won't matter as these little guys aren't a fan of frequent waterings!
We'll take 10, please!