It turns out Donut Ball McFlurrys exist and we so want to try one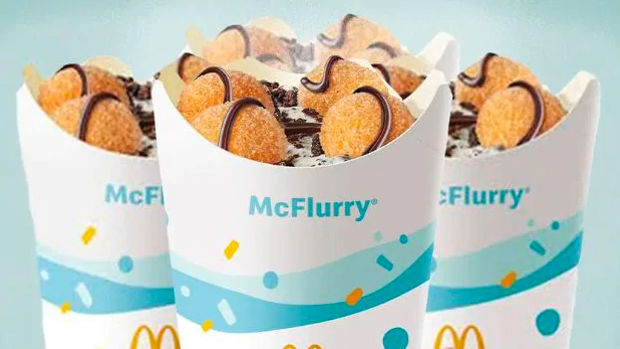 Yes, this might be the best news we've heard this year …
McDonald's Australia has just launched the Donut Ball McFlurry, and we've never been more excited for fast food dessert!
Featuring mini doughnut balls, hot chocolate fudge sauce and crushed cookie pieces, it's basically what dreams are made of.
While the limited edition McFlurry is not yet available in NZ, you can DIY your own version with the McDonald's Donut Balls (which ARE for sale in NZ) and a McFlurry of your choice!
Extra tip: Drizzle the extra chocolate sauce from the donuts over top, for even more chocolatey goodness!
Um, yum!