It turns out Hot Chocolate Martinis exist, and here's how to make one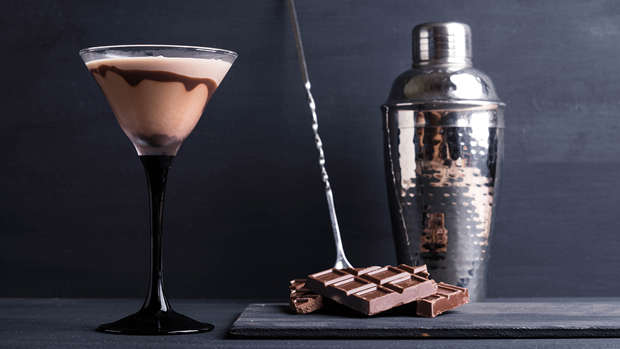 In case you didn't know, today is World Martini Day! Cheers!
To celebrate we thought we'd share this interesting twist on a martini that is perfect now that the frost of winter has arrived.
It turns out hot chocolate espresso martinis exist and thankfully Eat Well has the recipe to make the delicious drink at home, so you can snuggle up under a blanket on the couch while you sip.
Check out how to make the cozy chocolate-coffee tipple:
Ingredients
Dark chocolate – 8 squares
Milk – 120ml
Coffee liqueur – 45ml
Spiced rum – 45ml
Cold-brew concentrate – 45ml
Chocolate bitters – 1 dash
Directions
In a Turkish coffee pot or double boiler combine dark chocolate and milk.
Once the chocolate is adequately melted into the milk, add the remaining ingredients.
Let cool a little then pour into glasses.
Hint: Add a few marshmallows for that perfect hit of sweetness.
Also, this drink tastes just as good cold and is just as easy to make!

Chilled Chocolate Espresso Martini: As above, heat the chocolate with the milk then add all ingredients to a shaker with ice. Shake and strain into chilled glasses.
This recipe was first published on Eat Well and is republished here with permission.