It turns out Kiwi-made Caramilk-inspired Mallow Puffs exist and we can't wait to try them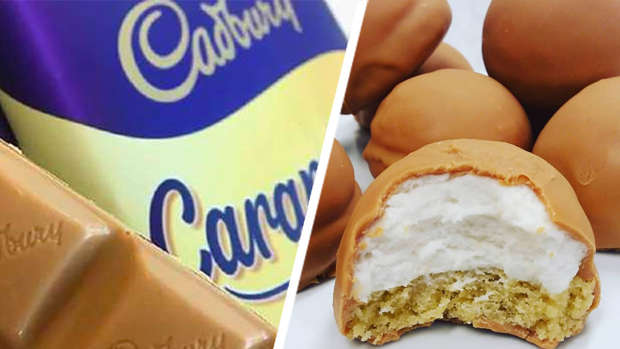 What could be better than the addictive chocolate, Caramilk?
Try combining it with a delicious mallow puff! Sounds like heaven to us.
The golden treat has inspired an epic new bickie: "Caramelk Mallows" thanks to the good Kiwis at Kookie Haus.
We definitely need to try them as soon as possible!
The cookie combines fluffy white marshmallow with a yummy biscuit base, dipped in a layer of Kookie Haus' very own caramelised white chocolate.
And what's more, they're keto!
They're also available for nationwide delivery! So if you aren't in Auckland - where Kookie Haus is based - you can still get the shipped straight to your house - and into your mouth - with the click of a button!
At just $5, they're the perfect little treat. Order yours HERE.