It turns out limited-edition Apple Pie Baileys exists and it sounds absolutely delicious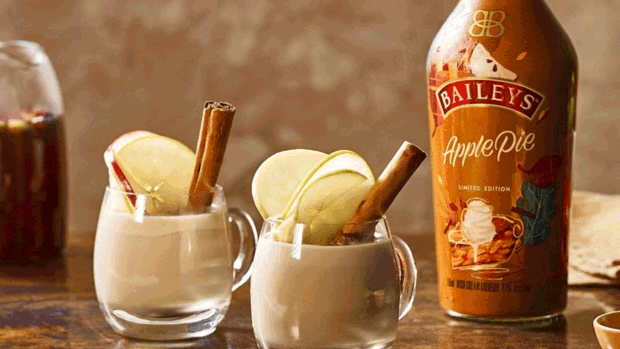 You may remember the excitement when Baileys introduced their Pink Strawberry and Red Velvet Cupcake flavours.
Well, now fans of the creamy liqueur will get to try another flavour twist, with the brand new Apple Pie flavoured Baileys.
The limited-edition tipple captures the taste of freshly baked Apple Pie.
"Apple Pie is a timeless dessert, loved broadly across America for its heartwarming, nostalgic taste. This fall, Baileys invites you to gather around friends and enjoy the taste of freshly baked Apple Pie a la mode blended with Irish dairy cream," " the alcoholic brand reveals on their website.


Photo / Instagram
"Baileys Apple Pie is the perfect autumn treat to enjoy as a drink over ice, in chai tea, and over ice cream – a classic flavour for a modern Adult treat."
How scrumptious does that sound!?
While here in New Zealand we are in the middle of Spring instead of Autumn, we're still able to taste it for ourselves with some bottle shops around the country selling the 700ml apple pie liqueur for around $50.


Photo / Instagram
And with the holiday season swiftly approaching, we have a feeling that the sweet boozy treat will become a staple for making delicious Christmas cocktails!
Cheers! And remember, drink responsibly.