It turns out peanut butter flavoured whiskey now exists and it's available in New Zealand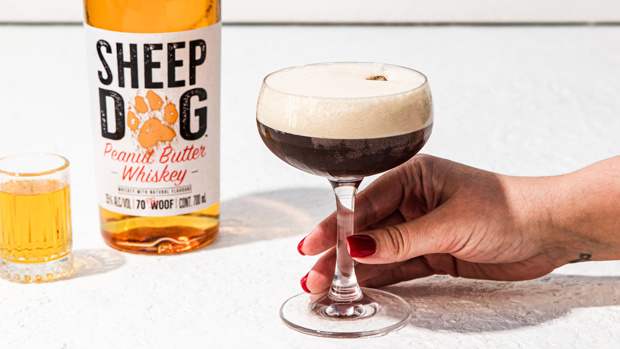 Calling all peanut butter lovers - this one is for you!
It turns out a brand new peanut butter flavoured whiskey exists and now Kiwis have the chance to try it for themselves.
The unusual but surprisingly tasty tipple from Whiskey makers Sheep Dog has been making waves in Australia and the UK and now it is officially hitting shelves to delight peanut butter fans and whiskey lovers alike!

Although the idea of combining these two classic flavours sounds a little nutty, the liquid gold features playful, unexpected and delicious notes. Produced in the USA, this whiskey is bursting with natural and rich peanut butter flavours, notes of vanilla and caramel popcorn with warm whiskey undertones. 
According to Sheep Dog, the interesting concoction is best enjoyed as a straight, chilled shot, but also has endless possibilities for putting twists on classic cocktails.

We can picture this mixed into an espresso martini, an old fashioned or even a smooth peanut butter flavoured hard-shake!
Sheep Dog Peanut Butter Whiskey is now available at all good liquor stores for RRP $59.99.
We can't wait to mix it into our next cocktail!
*R18 Please drink responsibly*