It turns out Tequila Train exists in the world and we so want a ticket to ride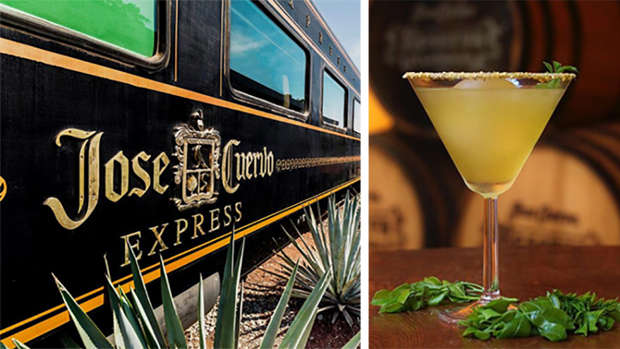 We'll drink to this!
Grab the gals, and book the flights because this is something we have to see for ourselves … even if it is in Mexico!
The Jose Cuervo Express is a tourist train based out of the Mexican city of Guadalajara. The train takes you on a journey to the town of Tequila, with a tour of the Jose Cuervo Distillery and plenty of tastings included in the experience. 
There are different levels of wagons available, with some boujee options, featuring bars and private tables!
You can also choose to go at sunset or sunrise because there's never a bad time to travel through Mexico and taste all their speciality drink.
How fun does this look?!
You'll learn so much, including everything tequila, and of course... how to drink it!
Check out the official website for more info.