It turns out that S'mores flavoured Pods exist and we so want to try some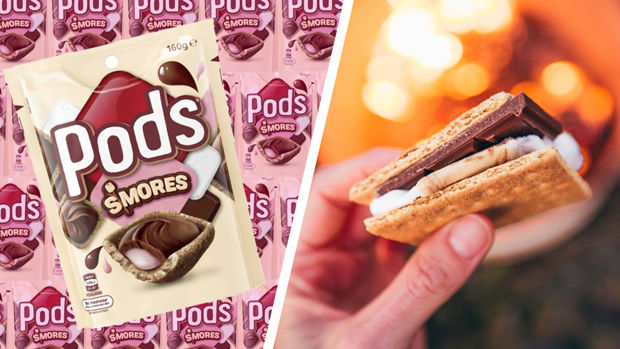 If you thought Pods couldn't get any better, then this might just change your mind!
We just discovered that Aussie has been keeping us a choccy secret from us - and we want in.
The S'mores Pods launched earlier this month, and they look delicious.
Filled with creamy marshmallow and chocolate, locked in with a crunch wafer, there's no way we could only eat one...
For around $4, you can find the treat on shelves at Woolworths - so who's taking a trip to Australia to get us a stash?
While we are yet to hear if they are hit the shelves in New Zealand, we can only hope!