It turns out 'Winnie the Pooh' is actually a girl and our minds are totally blown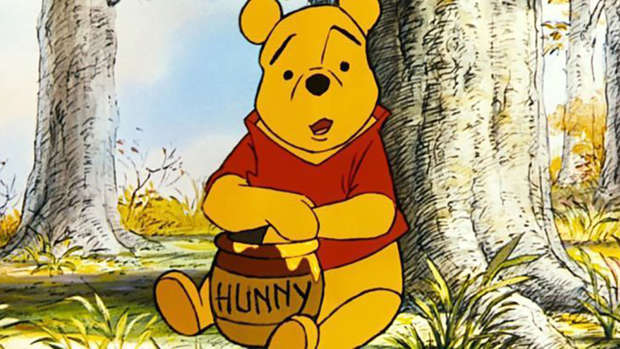 We have some news that will probably leave you questioning your entire childhood ...
It turns out Winnie the Pooh is not a boy. SHE's actually a female bear from Canada!
Yes, the cartoon we all know and love usually speaks with a masculine British accent.
But it's wrong.
Allow us to fill you in on the story behind this incredible piece of trivia ...
According to a book called Finding Winnie: The True Story of the World's Most Famous Bear, the character is based on a real black bear who was adopted by Lieutenant Harry Colebourn; a vet who was headed off to WWI to tend to horses.
The new book was written by Lindsay Mattick, who is the granddaughter of Colebourn.
Mattick reveals her grandfather bought the bear for just $20, when he saw her tied up at a train station in Ontario, Canada.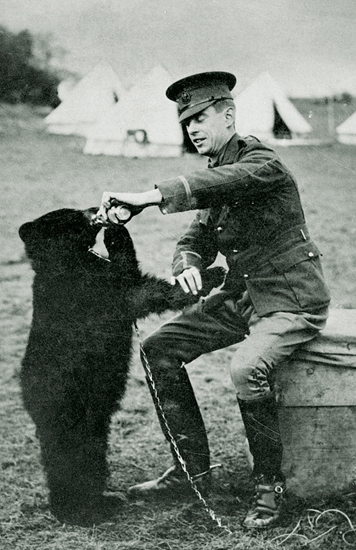 Lieutenant Harry Colebourn with Winnie in 1914.
Colebourn decided to name the little bear Winnie, after the city of Winnipeg.
The pair became inseparable, but when he was required to deploy to France he felt it was safer to leave Winnie at the London Zoo.
During her time at the zoo, Winnie made herself a new best friend who frequently visited her.
And that young boy was none other than Christopher Robin.
Little Christopher loved Winnie so much he even named his own toy teddy bear after her.
And who was Christopher's dad?
Author A. A. Milne, who went on to write the classic Winnie the Pooh books.
As you can imagine, fans are in total disbelief ...
But we think it gives a whole new meaning to the entire series, doesn't it?