It turns out you can now get delicious popcorn flavoured Maltesers in New Zealand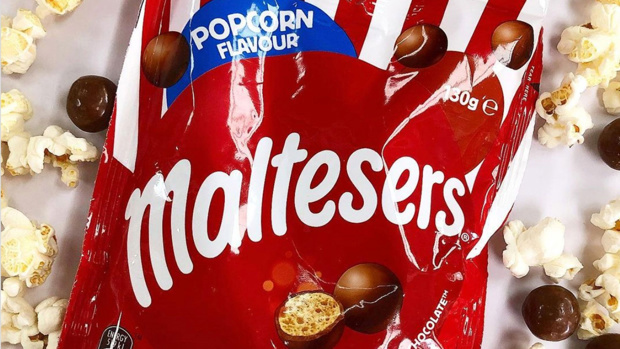 Lovers of popcorn and chocolate, this may be your perfect snack.
It turns out a brand new flavour of Maltesers exists and it may be the tastiest yet - especially if you're a fan of popcorn.
That's right, the creators of Maltesers have now infused their crispy treat with the flavour of popcorn, giving it a delightful salty, buttery kick.
Um, yum!
The delicious new limited edition morsel features Maltesers' signature crispy malt centre infused with the sweet and salty combo and covered in a scrumptious milk chocolate coating.
And what's more, the delicious flavour explosion has made its way to stores across the country.

The new popcorn flavour comes after the release of the delicious honeycomb Maltesers.