It's official! 'Downton Abbey' creator confirms that there will be another movie sequel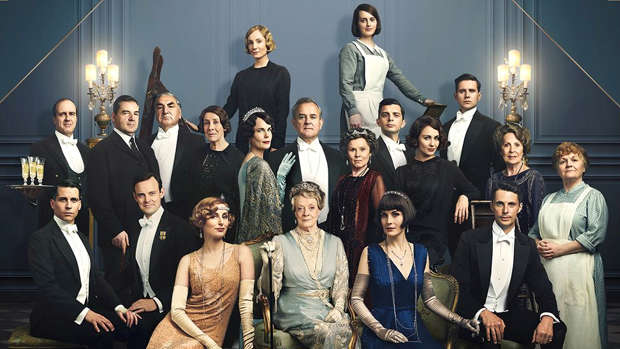 It seems the world is not ready to say goodbye to beloved period drama Downton Abbey - and thankfully we won't have to.
The creator of Downton, Julian Fellowes has confirmed that work has started on a sequel to last year's feature-length movie.
Deadline has reported that the moviemaker will start writing the script for the highly anticipated sequel once he has finished work on the HBO drama The Gilded Age.
When asked about his plans for writing a Downton screenplay, he joked: "Give us a break, gov. Not until I've finished the scripts for The Gilded Age."
Fingers crossed that we won't have to wait too long for that to happen.
This news comes after Graham Neame - who worked as executive producer on the original TV series - revealed to The Hollywood Reporter they started working on the plot for a sequel now long after the first film was unveiled.
"We're working on what the story is, and when we might be able to make it," Neame told the publication.
"But it's the same as the first time around: We have to try to get everyone back together again. And that was very challenging," he continued.
"The challenge will be, is everyone available at the same time? Can we make deals with them? That will be the challenge."
The long-running series left our screens in 2016, and so fans of Downton Abbey were delighted to see all of our favourites characters from the original TV show, including Robert Crawley (Hugh Bonneville), Violet Crawley (Maggie Smith), Mary Crawley (Michelle Dockery), Anna Bates (Joanne Froggatt) and Cora Crawley (Elizabeth McGovern), returned to the big screen last year.
The film - which was set in 1927; roughly 18 months after the TV series finished - followed the residents as they face a new crisis: the impending visit of King George V and Queen Mary.
Who knows what this new sequel will bring, but all we can say is bring it on!