Jelly and Ice Cream flavoured Squiggles are now in New Zealand and they're delicious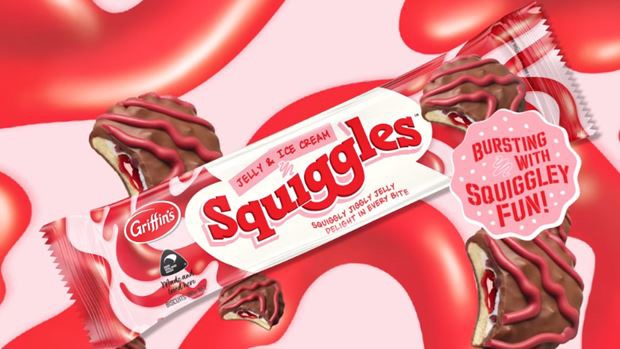 Calling all Jelly Tip ice cream lovers, this is going to be your new favourite treat!
Griffin's have put a delicious new twist on their scrumptious Squiggles biscuits and we are so here for it!
Introducing Jelly and Ice Cream flavoured Squiggles.
Um ... Yes, please!
Griffin's shared the exciting announcement on Instagram, writing: "I scream, you scream, we all scream for jelly and ice cream! NEW Squiggles Jelly & Ice Cream biscuits are here for a limited time only. Chill them down, then eat them up...quick."
And the great news is the tasty new treat has already been spotted in supermarkets around the country.
Get in quick before they're gone!