Kate Middleton's royal children 'horrified' after she cut their hair in lockdown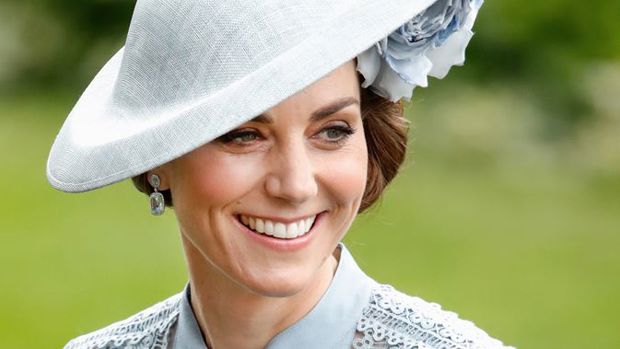 Duchess Catherine's children are "horrified" by her hairdressing skills.
The 39-year-old royal has been forced to cut her children's hair in lockdown and Prince George, seven, Princess Charlotte, five, and Prince Louis, two, are less than impressed.
Speaking in a video call with other parents, she admitted: "During lockdown, we've had to take on additional roles that others in our communities or in our lives would have helped us with. I've become a hairdresser this lockdown, much to my children's horror."
And the Duchess of Cambridge - who has her three children with her husband Prince William - also admitted she "personally feels pulled in so many different directions" during the pandemic.
However, Duchess Catherine reportedly has more hairdressing skills than she is letting on.
A source said previously: "Kate would certainly trim George and Charlotte's hair as she is very competent and they are used to home haircuts.
"Carole Middleton taught both Kate and sister Pippa how to cook and cut children's hair. To them, it is no big deal. George's is easy. Charlotte likes her hair off her face and so it's long enough for a mini ponytail. They both have easy hair to cut."
Meanwhile, Catherine previously admitted she enjoyed lockdown for the "extra time" she's been able to spend with her family and has "appreciated" the time she has spent with her kids.
Mom Christine Thatai recalled their conversation together, sharing "She said everyone has had a difficult time but it was nice as well to have family time."
Whilst another parent, Morgan Alex, added: "It sounded like she really appreciated lockdown for the extra time she's been able to spend with her family and seeing the positives in that."
- Bang! Showbiz