Katy Perry shows off her bare baby bump for Orlando Bloom in hilarious dance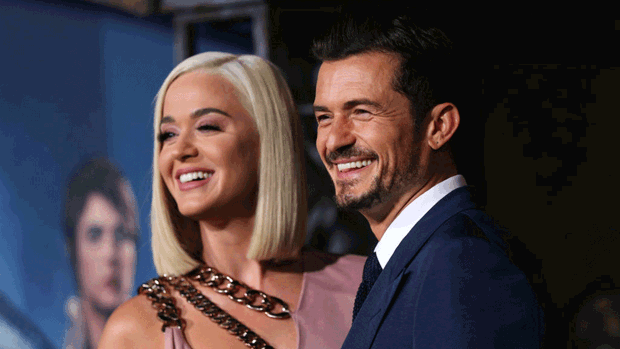 Being heavily pregnant hasn't stopped Katy Perry from showing off her dance moves.
The pop star – who is expecting her first child with fiancé Orlando Bloom in just a matter of weeks – recreated a viral video and showed off her bare baby bump at the same time.
In a clip shared to Instagram, Orlando Bloom asked the Roar hitmaker what day it was, before announcing "It's Friday then!" as Nightcrawler's Push the Feeling starts to play over their car speakers.
Katy, dressed in grey active-wear, then steps out of the vehicle to dance to the song and lifts her shirt to show her belly. After some spirited dance moves, she then bends over exhausted.
"Ayyyy what day is it?" Orlando captioned the video.
Earlier, Katy shared a video of her in the same grey outfit snoozing with her feet up in a grey chair while out shopping at a baby store.
"Poopedstar," Katy simply captioned the photo, which was hilariously geo-tagged as "I've had it".
Replying to her in the comments, Orlando wrote: "I love you."
Meanwhile, Orlando says he can't wait for "very late nights" with his newborn.

The Carnival Row star is so excited to welcome another child into the world and whilst most parents dread the early wake-up calls, Orlando is really looking forward to it.
Speaking to Good Morning America, he said: "I'm excited. It's a magical time when an angel pops into the planet, which is what it feels like for me ... you know those quiet times at home just you and the family and a little one and nursing and just sort of being present and seeing where you can help and what you can do to nurture a little life into the world. I'm really looking forward to those very late nights where I'll probably be getting up and doing a bottle, breastfeed-bottle thing because I won't be obviously breastfeeding, but I'm sure there will be bottles ...
"I'm looking forward to that because I love those quiet times at night when the world feels like it's asleep and you've got a sleeping baby."