Kelly Clarkson has a total 'Bridesmaids' moment singing 'Hold On' live with Wilson Phillips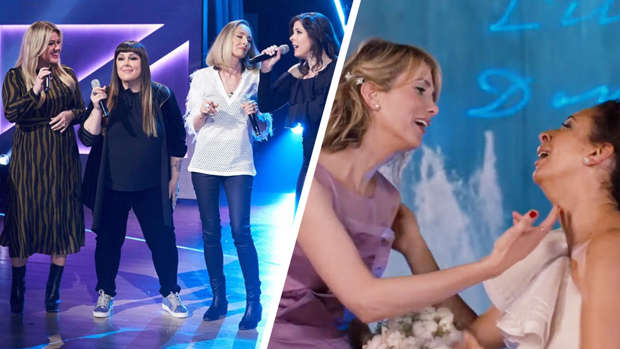 It was one of the best moments in the hit comedy Bridesmaids when Kristen Wigg and Maya Rudolph bust it out with Wilson Phillips.
Now, Kelly Clarkson has had her own Bridesmaid's moment when the singing trio joined the talks show host live on The Kelly Clarkson Show to perform their song Hold On.
The clip starts with Kelly singing the first verse before being joined by Chynna Phillips, Carnie Wilson and Wendy Wilson.
The 90s girl group perfectly harmonised with Kelly to create a truly epic music moment.
Watch their performance below: