KFC bringing out a new burger featuring glazed donut buns and it looks insane
KFC recently unveiled their meet free chicken nuggets, and their Teriyaki Double Down, but now they've released treat with a sweet twist.
That's right, the American fast-food chain is trialing a new type of burger using its fried chicken in between glazed doughnuts.
At this stage, the trial is only happening in select US stores, but will this monstrous, sweet and salty, burger come to NZ?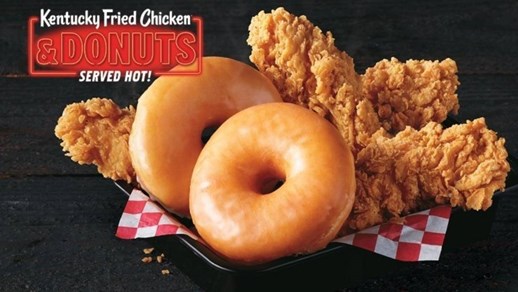 The new menu item comes two ways: As a fried chicken fillet between two glazed burger buns, OR in a basket of the customer's option of chicken tenders or chicken on the bone with one or two doughnuts.
Both options sound dangerously good!