Kiwi artist shocks internet by giving white horse a skull 'tattoo'
Publish Date

Thursday, 1 June 2017, 8:26AM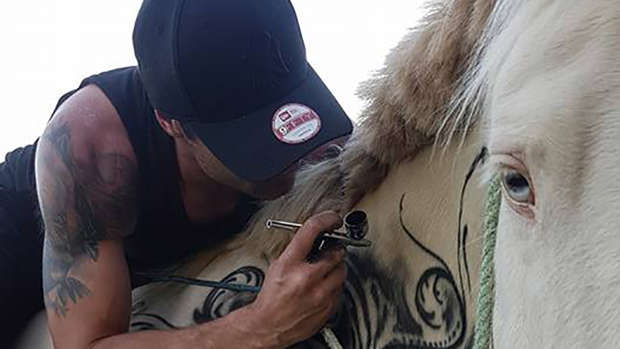 An Auckland artist has given a white horse an elaborate skull tattoo in an eyebrow-raising social media stunt.
Ben Lloyd has published images of himself airbrushing an intricate black skull design on the neck and side of a white horse.
"I love boosting a horses confidence with a custom tattoo 50 likes and ill tat a lion up.(airbrushed on not permanent) Peace," the artist wrote.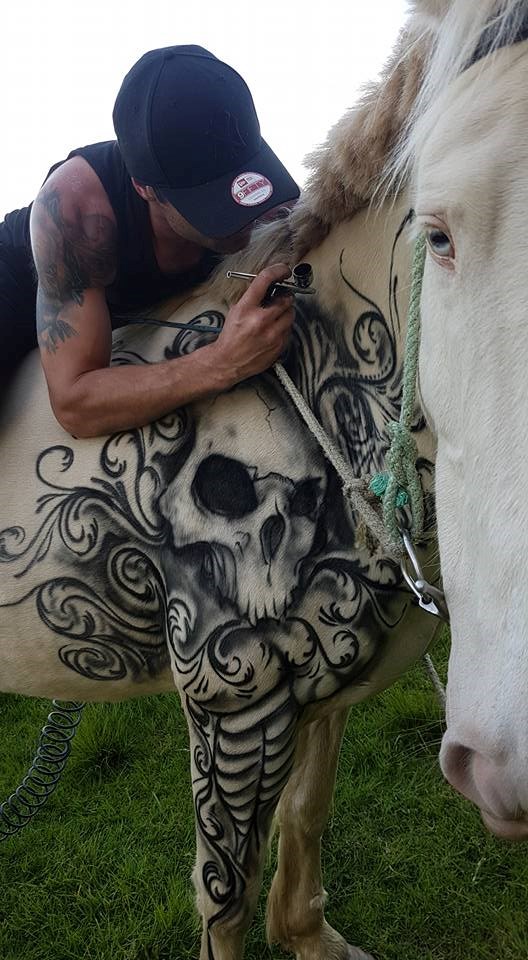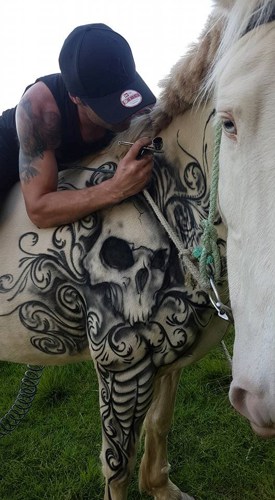 Photo / Facebook
The images have received over 32,000 likes on Facebook, with many remarking they want the designs on their own horse.
"I'm waiting for the wannabe animal hippies to say it's wrong blah blah... but I'm aware Ben uses safe ink and I'm trained in animal handling, that horse is happy and content ... but for the animal hippies it might be best to say to people and educate them about animal welfare and that this shouldn't be done by just anyone," a fan wrote.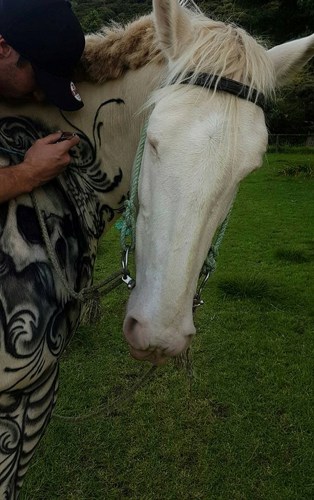 Photo / Facebook
"I CANT BELIEVE SOMEONE WOULD DO THIS TO A HORSE!!!! Are you kidding me do you really think this animal wants to be airbrushed???? No," one critic wrote, indicating not everyone was stoked with the horse art.
Based on the North Shore, Lloyd airbrushed designs on to sick children at Starship Hospital after a post to his Facebook page went viral.
He has been painting the children of friends and family for years using non-toxic indian ink that washed off in the shower. "The kids are so amazed. As soon as they get the tattoo it boosts their confidence," he told Bay of Plenty Times.
Lloyd said that he was inspired to airbrush tattoos on children after he was bullied as a child for a burn on his hand.
This article was first published on NZ Herald and is republished here with permission.