Kiwi celebrities Hilary Barry, Anika Moa, Taika Waititi and more unite against Covid-19 in new video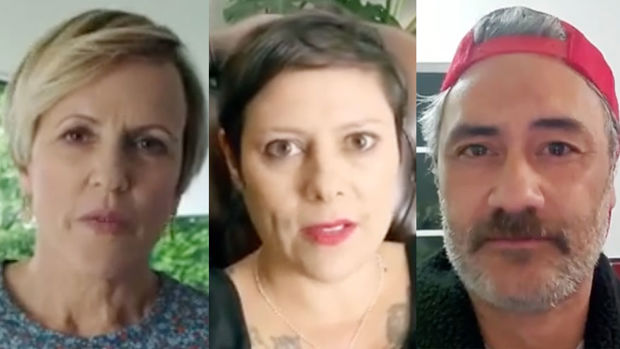 Kiwi celebrities have united - while apart - for an important message.
In a new video the likes of Anika Moa, Hilary Barry, Valerie Adams, Julian Denison, Taika Waititi, BENE, How To Dad and more have come together to encourage New Zealanders to unite against Covid-19.
The clip, which is circulating on television and on social media, urging Kiwis to keep calm and do what they can to keep themselves and others safe from the rapidly spreading virus.
On her own Instagram, Anika shared the clip along with the caption: "A mihi to everyone right now. Be calm. Be kind. I know it's overwhelming, stressful and tough. Let's unite against this. Kia kaha, Aotearoa! From my whanau to yours."
Jojo Rabbit director Taika, also shared on Instagram: "New Zealand Unite! Together we will put Covid-19 on its ass. Just like we did with Covid 1 through 18. Also, I spent a lot of time working on my delivery of "We got this", so enjoy that. Mauri ora."
He also uploaded a second video telling the virus to "watch its back".
The message was created by the government's dedicated programme for sharing all the up-to-date information on Covid-19.
Check out covid19.govt.nz for what you need to know about staying safe and healthy.