Kiwi company create Apple Pie & Ice cream cider and Toasted Marshmallow beer and it looks delicious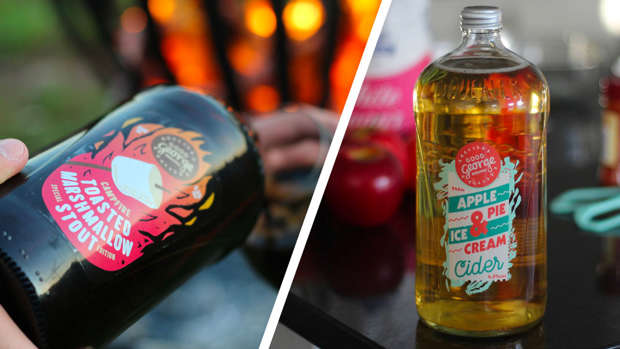 This is this the combo we never knew we wanted!
One of New Zealand's favourite brewing companies, Good George Brewing has just announced the addition of two new beverages to their range - and they both sounds amazing.
Introducing Apple Pie and Ice Cream Cider, and Campfire Toasted Marshmallow Stout beer!
Um, yum!
The Apple Pie and Ice Cream cider "combines our classic apple cider with our own cinnamon infusion and the finest sustainably sourced vanilla. This is a delicious treat and tastes just like apple pie with a touch of cinnamon and a blob of vanilla ice cream to top it off."
Plus, the cider is also gluten-free!
The Toasted Marshmallow Stout: "Our marshmallow stout has the classic roast and chocolate aroma you'd expect with sweet toasted marshmallow. The beer is a deliciously "smoreish" treat for an evening in front of the fire."
How good does that sound?!
The company have shared on their Facebook page that the new brews will be available in Supermarkets when Level 4 is lifted.
In the meantime, you can buy them online from their website where they are also selling hand sanitiser!