Kiwi company has created DIY kit for making your own bubble tea at home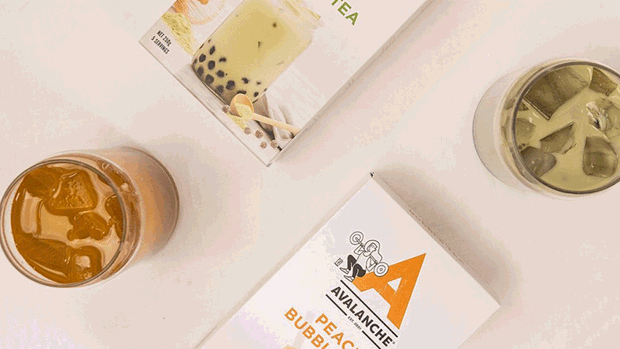 Bubble at home? Yes please!
Kiwi company Avalanche Coffee has made a name for themselves with their coffee and hot chocolate easy to serve sachet's, but they're really changing the game with their latest product.
Introducing the DIY Bubble Tea kits, which come in eight different flavours including Milky (Original), Strawberry, Peach, Caramel, Brown Sugar, Mango, Matcha, and Taro.
To make your own pearl tea, simply empty the packet into a glass, and add your choice of water or milk, as needed.
While the delicious drink is available in supermarkets in Australia they've yet to hit shelves in New Zealand.
At the moment these are only available for Kiwis via the Avalanche website, but our fingers are crossed that we'll see them in the supermarkets too someday. 
Listen to the Stacey, Mike, and Anika podcast on iHeartRadio: