Kiwi discovers shockingly offensive word at the end of Disney's Finding Dory
Publish Date

Wednesday, 4 April 2018, 11:30AM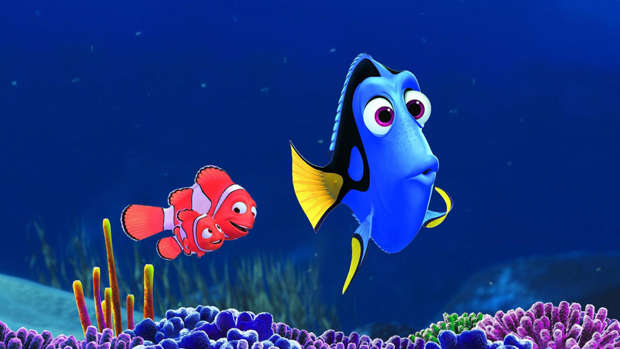 WARNING: This article contains language that may offend
As the follow-up to one of the most popular children's films of the last decade, Finding Dory has already caused a stir across the world.
But the Swedish language version of the Finding Nemo sequel is now being talked about on social media for all the wrong reasons after a very rude English word appeared at the end of the movie, the Daily Mail reports.
A Twitter user shared a clip of the final scene of the Disney film, which came to an abrupt end when the word 'slut' appeared onscreen.
Luke Matthews, who is originally from New Zealand but now lives in Stockholm, Sweden, was watching the film on Netflix at home when he spotted the gaffe. 
The word means 'end' or 'final' in Swedish, but it doesn't translate well into the English language, in which it means sexually promiscuous person. 
The post has since gone viral, with more than 600,000 likes and retweets on Twitter.
The clip starts with the camera panning away from the film's main characters Dory and Marlon who have just been reunited after she went missing.
The emotional moment took an unexpected twist when 'slut' came onscreen before the credits rolled. 
He decided to tweet a clip of the ending, writing: "The end of Finding Dory on Sweden's Netflix is, by far, the greatest movie moment in cinema history."
Many users left gushing comments over the funny clip, with one writing: "I actually just laughed out loud."
"Hahahaha omg thought it was going to be this beautiful moment or something [sic]," another posted.
A third joked: "I change my mind, Swedish is a lovely language."
Finding Dory followed on from the events of Finding Nemo, only this time it was the forgetful blue fish that went missing.
Marlon and Nemo go in search for her, while unbeknownst to them she has gone looking for her own parents who lost as a child. 
This article was first published on Daily Mail and is republished here with permission.