Kiwi mum shares her delicious Cadbury Caramilk chocolate chunk cookies recipe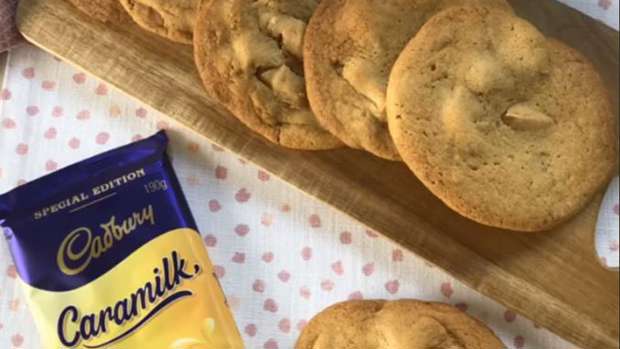 We still can't get enough of Cadbury's Caramilk chocolate and so we couldn't resist sharing this delicious cookie recipe from VJ Cooks.
If you love chocolate chip cookies you will definitely LOVE this recipe.
Packed with chunks of Caramilk, the cookies are crispy on the outside but chewy on the inside.
Plus, the recipe makes enough to keep the tins filled for the week or you can freeze some mixture for when you need a quick fix!
Full recipe here: vjcooks.com