Kiwi singer BENEE performs her hit song 'Supalonely' live on 'The Ellen Show'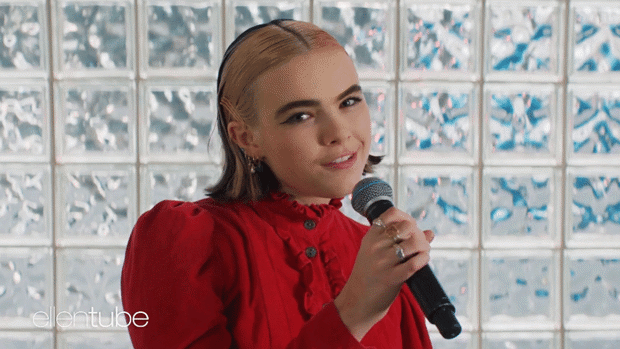 Kiwi artist BENEE is making us proud once again - this time performing live for on The Ellen Show!
Performing her smash hit song Supalonely - which went viral after it was turned into a dance challenge on the social media platform TikTok - BENEE wowed audiences all over the world.
The video - which is featured on ellentube.com after it aired on American television - has already received more 3K views.
This comes after the 20-year-old made her TV debut in the US on Jimmy Fallon's The Tonight Show.
"I love this song, I love her voice, I love the whole thing," Jimmy said introducing the Kiwi singer.
The video of her at-home rendition of the song - which also features American singer Gus Dapperton.
Fans were quick to praise the Kiwi's performance with many noting that BENEE is "underrated" and full of "energy".
"She is a really talented and underrated artist. I love her energy, she's going to be really big," one wrote.
Another wrote: "This is a brilliant performance from New Zealand girl Benee, so many great songs she has done, this being one of them."
"She's [got a] unique vibe and I like it really. Just this song keeps blowing my mind whenever I listen," one fan added.
The clip also sees BENEE singing and dancing with some adorable dogs too! How cute!