Kmart bath bombs turn Aussie mum's 11-year-old daughter completely green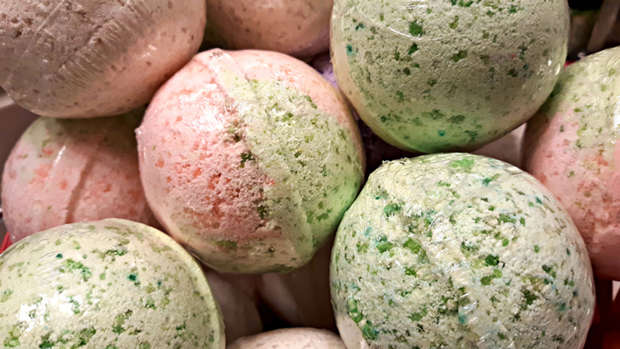 Nothing is more relaxing than soaking in the tub while a cheeky little Kmart bath bomb fizzes away.
That is until you get out and realise you've been turned a completely different colour!
For one poor 11-year-old girl, that's exactly what happened.
The girl's mother, Australian writer Kerri Sackville - who shared her story with news.com.au – had bought what she thought would be an adorable school holiday project for her daughter: a unicorn-themed make-your-own-bath-bomb kit.
The kit - which is also available in New Zealand - cost only $15, however it didn't take long to realise that it may not have been worth the price.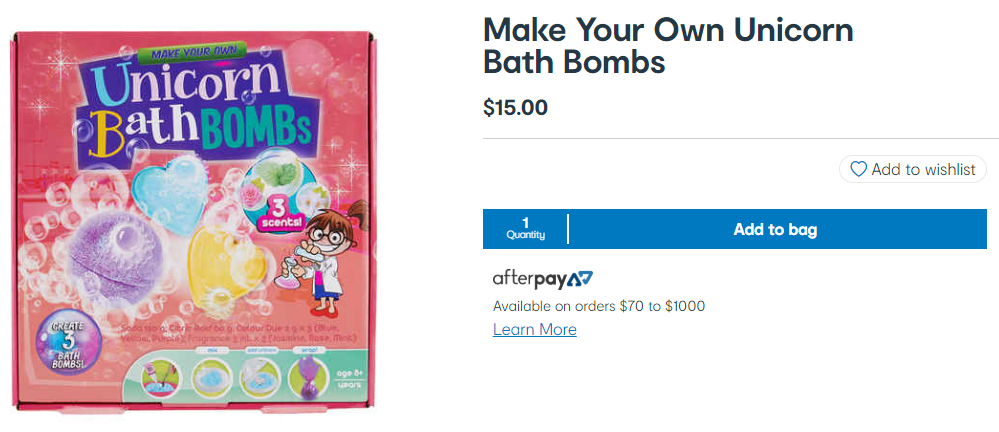 Photo / Kmart
The DIY bath bombs not only turned the bathtub green, but the young girl was also "stained with greasy colour".
"My daughter was stained with greasy colour, from her cheeks to her neck, across her torso, right down to her fingers and toes. She was the colour of Kermit, of Shrek, of Yoda, of a leprechaun," Kerri wrote on news.com.au.
"Kmart had turned my baby green".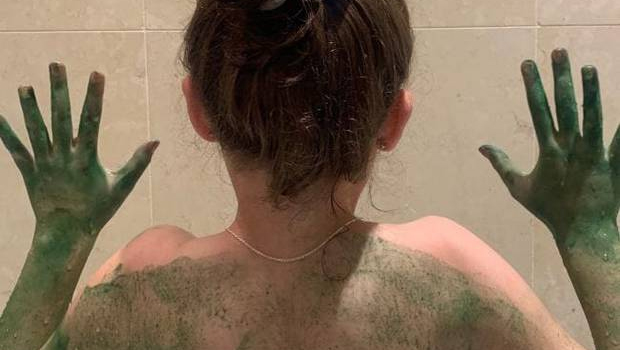 Photo / Kerri Sackville, news.com.au
To make matters worse it took almost a full week for the girl to rid herself completely of the green tinge.
Oops!
As for Kmart, they apparently weren't aware of any problems with the product but encouraged people to let them know if they also had issues.