Kmart has just brought back these popular '90s bath goodies - and we are overjoyed!
Publish Date

Friday, 30 November 2018, 1:38PM
Before we were willing to spend $20 on a Lush Bath Bomb, bath pearls were the ultimate luxury.
If you need a refresher, bath pearls were those squishy little balls full of bath oil and came in all different colours, scents and shapes.
Any '90s kids will remember having a whole seashell full of them.
READ MORE:
• People have found a strange new use for Lush bath bombs ...
• Love Lush bathbombs but don't have a bath? Their new product will change everything for you ...
Well, it's no secret we're kind of obsessed with nostalgia ... and we're also obsessed with Kmart.
So this news is particularly exciting.
Kmart now stocks those little pearls of luxury!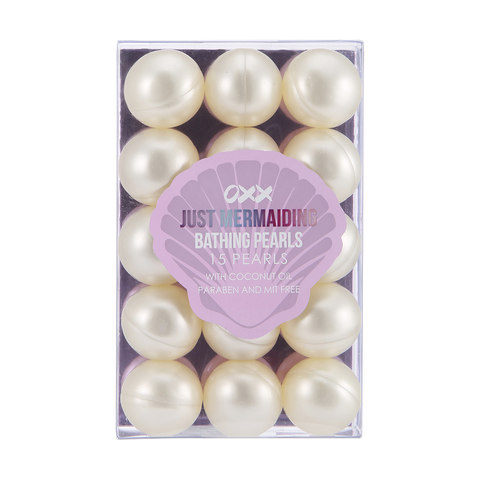 For just $4, you can get a pack of 15 OXX Just Mermaiding Bathing Pearls made with coconut oil.
Unfortunately, they can only be bought in-store - even though they are visible online.
Happy bathing nostalgia babies.