Krispy Kreme doughnut-inspired biscuits exit and they're coming to New Zealand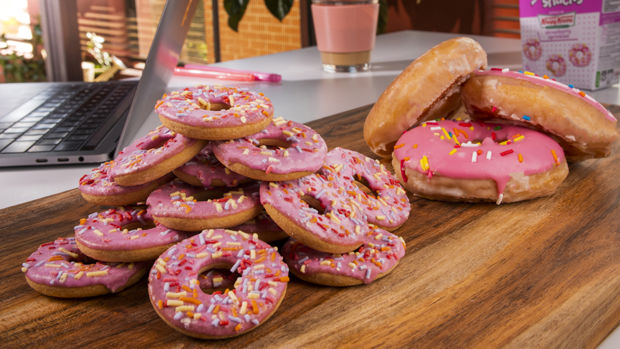 Love biscuits? Love doughnuts? Well, this is for you …
Arnott's and Krispy Kreme have teamed up for a brand new doughnut-inspired cookie collaboration and they look absolutely delicious.
The TeeVee snack range includes some of Krispy Kreme's most iconic doughnut flavours packed into crunchie mini Arnott's biscuit including: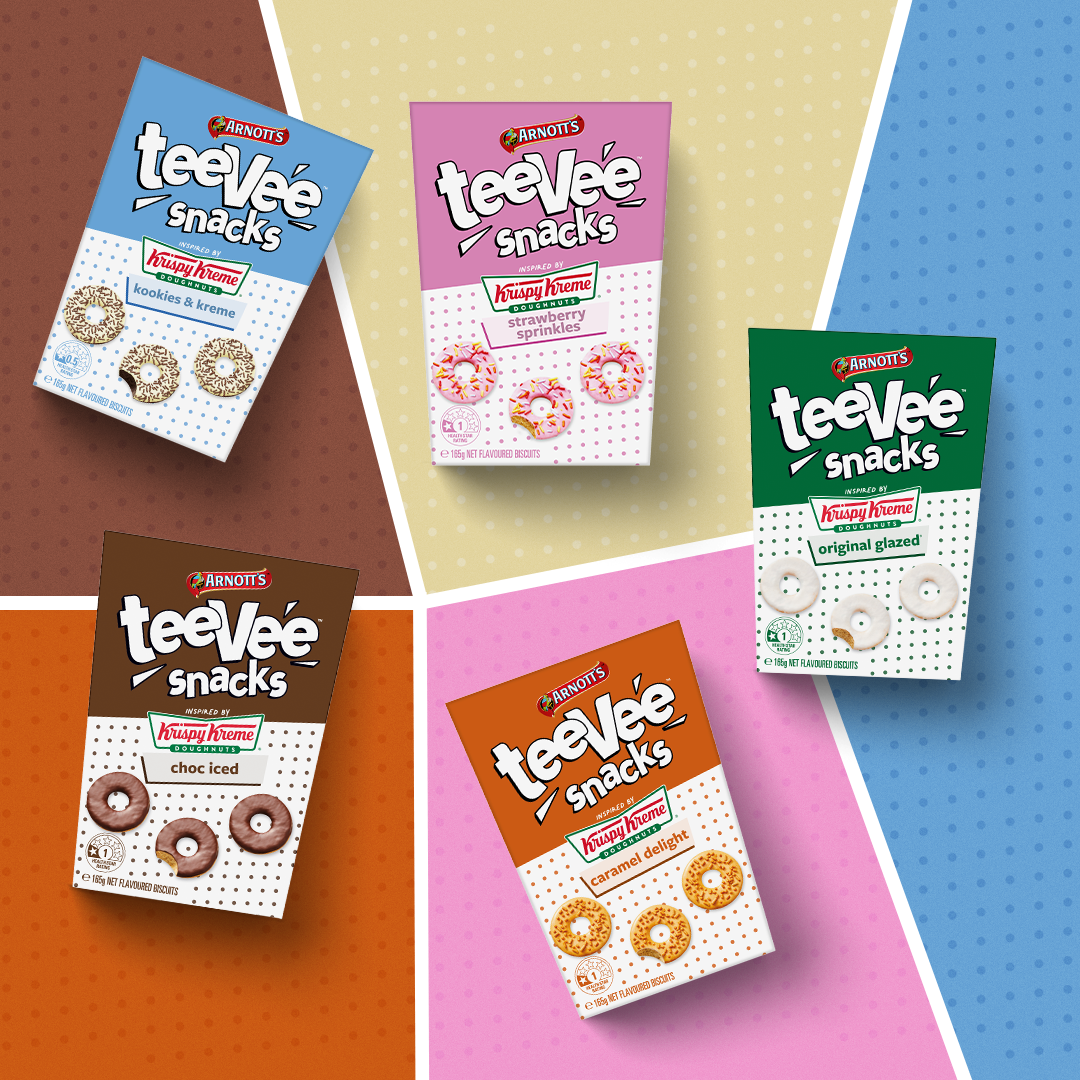 Caramel Delight 
These doughnut-shaped biscuit bites pack the perfect crunch. Covered in delicious caramel icing with a toffee caramel aroma and finished off with a coat of golden caramel sprinkles.
Kookies & Kreme 
Crunchy baked chocolate biscuits coated in a smooth white chocolate icing with mild vanilla and coconut notes. Finished off with choc cocoa sprinkles for a crispy and delicious flavour profile. 
Strawberry Sprinkles 
Classic pink doughnut-shaped biscuit bites, glazed with a sweet strawberry icing and topped with crunchy rainbow sprinkles for a delicious light crumble and taste. 
Choc Iced 
Doughnut-shaped golden biscuits are covered in bittersweet dark chocolate with vanilla flavoured notes throughout for a chocolatey taste sensation.
Original Glaze 
Baked to a perfect crumble, these doughnut-shaped biscuits are glazed with a sweet vanilla icing which is carefully drizzled on top - inspired by the classic Krispy Kreme original glazed doughnut. 
Umm … Yum!
Making this news even better is the fact that these tasty treats are going to be available in New Zealand at the end of June - next week!
"We know Kiwis love their bikkies and doughnuts in equal measure, so teeVee snacks are sure to excite and delight. We're thrilled to partner with Krispy Kreme to add a new twist to such an iconic treat and can't wait to hear what people think about the range," says Michelle Kitchen, Arnott's Brand Manager.
Make sure you look out for these 'dough-scuits' in most major supermarkets!
We can't wait!