Kristen Bell gives mums hilarious tips for surviving lockdown in latest 'Momsplaining' video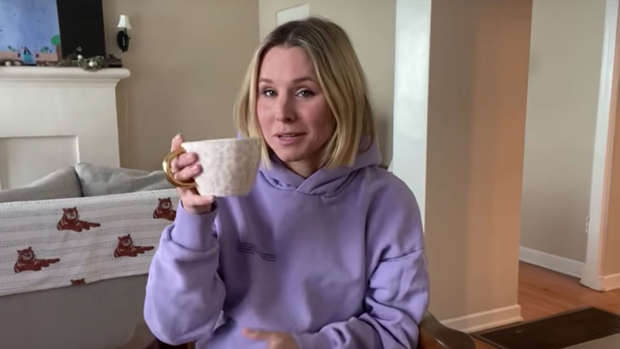 If you're finding homeschooling your children to be physically and emotionally draining, you're not alone!

Kristen Bell is back for season five of Momsplaining on The Ellen Show and we couldn't be happier!
The segment is filmed in her home as she candidly shares her highs and lows of being a mother in quarantine. The hilarious video also features comedian, model and new mother Ashley Graham.

Kristen admits how she's struggled to home school her children Lincoln, 7, and Delta, 5.
"Doing school work with them, it is absolutely miserable," she explained. "When we started this quarantine, the first math worksheet I gave my daughter, in all the answer lines she wrote, 'No. No. No. No. No.'"
The video also features tips for your survival such as rosé in your coffee cup and overall to focus on gratitude and being thankful for the little things.
"Gratitude cures all, it cures depression, it comes from your brain and gives you warm fuzzy feelings. Actually, that might just be my hairy legs."

Watch the video below and stay tuned for episode two!