Lucky ducklings rescued from train tracks
Publish Date

Tuesday, 7 March 2017, 8:23AM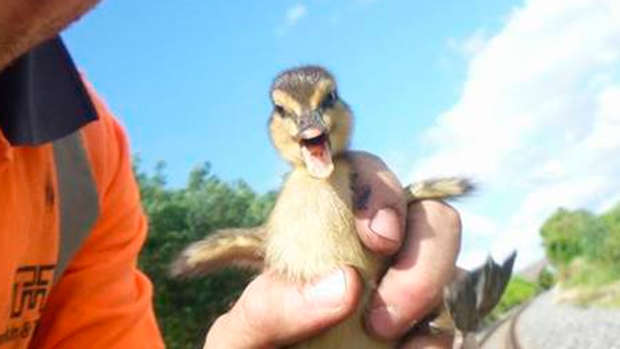 Six ducklings have had a narrow escape, after becoming trapped in train tracks.
Tonkin +Taylor engineer James Fox and Geotechnic's Ryan Milligan were driving a road-rail vehicle along Bay of Plenty's Main East Line, when they saw the ducklings stuck between the rails.
They had to slam on the brakes to avoid disaster.
"The road-rail vehicle takes quite a while to stop once moving, upon seeing the ducklings the driver braked hard and we only just stopped short of them," Milligan said.
But that wasn't the end of the ducklings' worries.
The engineers had been in contact with KiwiRail's train control, and knew a train was only 10 minutes away.
The pair jumped out to help the ducklings, which were too small to get over the rails on their own.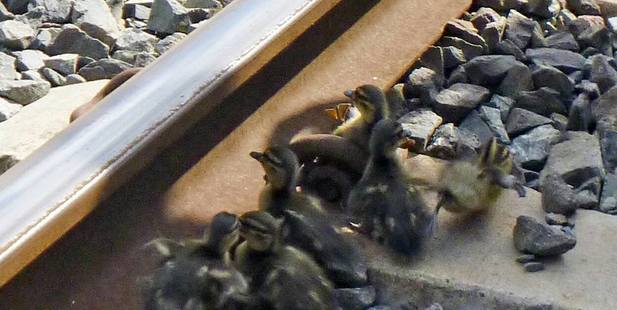 The six ducklings were too small to get over the rails by themselves. Photo / supplied.
All six were soon free, and headed for the nearby vegetation where Fox said their mother was "anxiously quacking".
They only paused to take a few photos of their cute encounter.
Fox was originally wearing protective Health and Safety eyewear, but briefly removed them for the photo.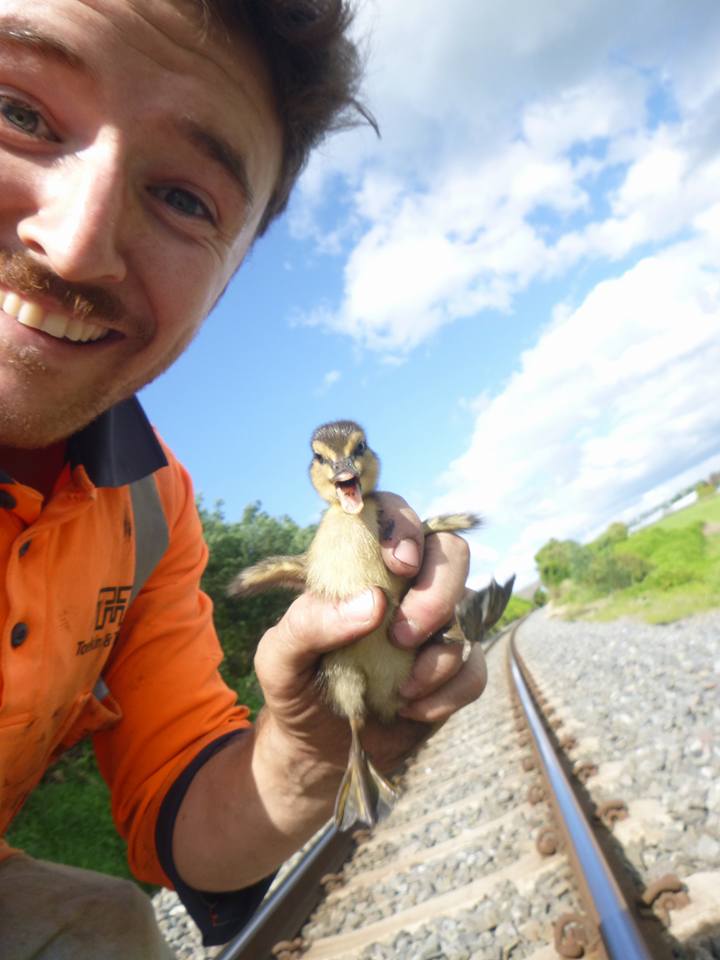 Tonkin +Taylor engineer James Fox with one of the rescued ducklings. Photo / supplied.
A Tonkin + Taylor engineering geologist also came to the rescue following the Kaikoura Earthquake.
They rescued a lamb that had become trapped in a crack in the earth.