Man points out surprisingly dark scene we all missed in 'Shrek' 20 years on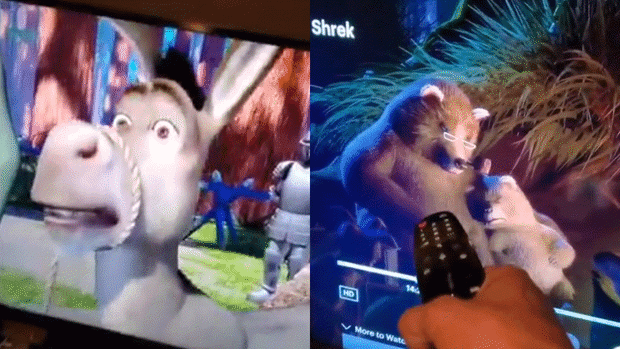 The adorable animated movie Shrek came out 20 years ago and worked its way into our hearts.
However, it turns out there is a shockingly dark moment in the movie that has gone over most of our heads until now.
Taking to Twitter one man pointed out the scene and it's left us all feeling a little devastated.
The scene first shows the three bears being locked in cages from the fairy tale Goldilocks and the Three Bears after being captured by Lord Farquaad.
The man points out in his video that Mama Bear – who is wearing a pink bow - and Papa Bear are in one cage while Baby Bear is in a smaller cage.

Photo / Twitter
Later there is a scene that shows just Papa Bear and Baby bear huddled together – but no Mama Bear.

Photo / Twitter
Sadly, it appears as though Mama Bear met an ill fate, ending up as a fur rug - still sporting her pink bow - in one of the rooms of Lord Farquaad's castle. 

Photo / Twitter
Poor Mama Bear …
People online were quick to share their shock over the horrifying scene.
"You're telling me I used to watch this and have a grand old time?" one person wrote. "Childhood was DARK".
One thing is for sure, we'll never watch Shrek in the same way again.