Man proposes to his girlfriend by hiding the ring in her KFC meal and her reaction is priceless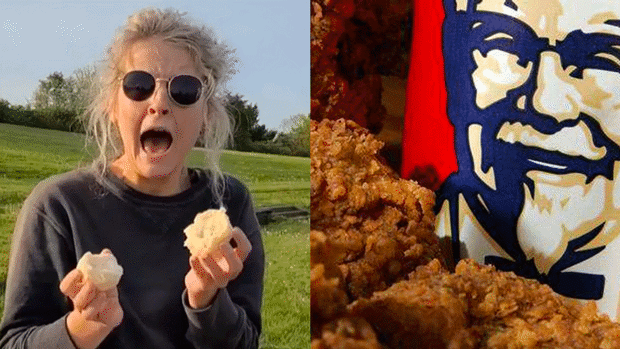 Love is in the air … and apparently, it smells like KFC!
At least it does for one man who chose to propose to his girlfriend by hiding the engagement ring inside her KFC meal.
The proposal was posted to the social media platform TikTok and has since gone viral, earning more than 14.8 million views.
In the sweet video, we see the woman, who was being recorded by her boyfriend who had told her that he wanted to get a photo of her holding the biscuit (which is similar to a New Zealand scone) that came with the KFC meal box.
However, when she opens up the snack, she sees the engagement ring and instantly gasps and screams before yelling: "You are kidding me! What is this?"
The man - who goes by username higbogg on TikTok - then asks her "will you marry me?" and it's clear that his girlfriend was completely surprised with her only being able to continue saying "are you kidding me? Are you kidding?"
Thankfully, it turns out that she did eventually say yes! Hooray!
In a follow-up video, the newly engaged man added: "I never thought that I would be proposing to the girl of my dreams with a KFC biscuit."
That'll definitely be a story to tell the grandkids!