Man takes to girlfriend's face to make her look like a Kardashian
Publish Date

Saturday, 16 December 2017, 1:55PM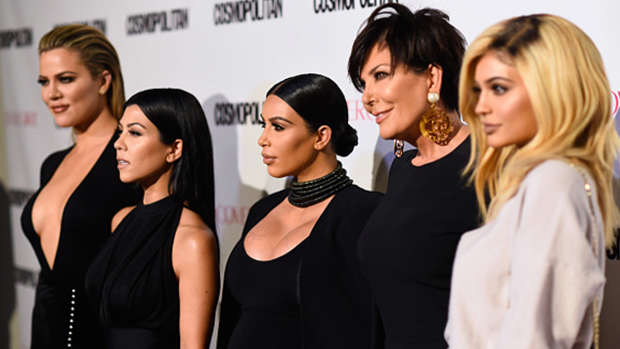 A cosmetic practitioner has revealed how he has been working on his fiancee's face to make her look more like Khloe Kardashian and says she now looks better than the real thing.
Ally Hirji, 24, from Leicester, said he was struck by 23-year-old Sandra Perez's resemblance to the Kardashian sisters the moment he met her, but once they started dating thought he could further increase her likeness to the reality stars, reports the Daily Mail.
Hirji used Botox and fillers to plump up Perez's lips and sculpt her cheekbones, and now says she looks "better than Khloe".
Once his work was done Hirji popped the question to Perez, who says she is thrilled with her makeover courtesy of her husband-to-be.
Hirji, who asked Perez in Cafe Rouge to marry him after spontaneously buying a ring from a jewellery shop next door, said: 'I love the way Sandra looks and did the first time I met her. We were both at a salsa dancing night. I thought, "Oh my God, she could be a Kardashian!" the second I saw her.
"But I couldn't help think I could make her look perfect – and now I have. Khloe Kardashian was who I wanted her to look as good as – and as far as I'm concerned, Sandra now looks better than Khloe."
To transform Perez's features, he applied fillers to her lips, defined her jaw and nose and lifted her cheeks to create a contoured look.
He continued: "I did all these procedures to Sandra to give her the ultimate Kardashian face-over – then I proposed. We're getting married in June next year.
"As far as giving her my ultimate makeover is concerned, obviously I love her for who she is too – but as a cosmetic clinician, I probably look at women's faces in a very different way to most men."
"I think procedures like fillers and Botox can improve women's looks 100 percent, and I'm glad I get to make so many women happy.
"It was my personal interest in art that drew me to the profession and I see what I do as artistic in a way.
"Sandra loves what I do for a living and says she is proud of my work."