Man wants answers after his 'cancer-free' wife suddenly died
Publish Date

Wednesday, 22 November 2017, 2:59PM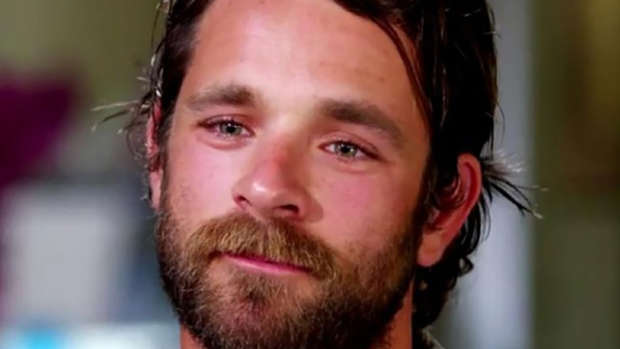 The husband of a woman who died from cancer after two separate doctors failed to diagnose her has opened up about his final moments with the 29-year-old.
Leah Debono lost her battle with the melanoma, an aggressive skin cancer, in January this year - three months after her dream wedding to 'soulmate' Ben Debono.
And her parents are still angered by the medical professionals that 'failed' the young woman.
'I watched her take her last breath. We watched her go through something like that,' Ms Debono's father Lex told 60 minutes.
'You don't want to ever have to experience that. It's really cruel.'
The 29-year-old's husband Ben Debono has opened up about the pair's 'perfect' relationship - and the tragedy surrounding her death - in hopes all Australians will 'trust their gut and get second, third and four opinions.'
Mr Debono, a tradesman from the Central Coast in NSW, and his bride tied the knot in an intimate ceremony in front of loved ones in October last year.
But just three months after exchanging their vows, Ms Debono lost her battle with melanoma just before her 30th birthday. 
'Leah will always be my wife, and my soulmate,' he told reporter Allison Langdon.
The then-25-year-old woman had an unusual mole on her arm dismissed by two different doctors in 2012 who both said she had nothing to worry about.
But after meeting her husband-to-be in 2013, Ms Debono decided to get the lump removed. A biopsy revealed she had a stage-four malignant melanoma.
'That's the worst one you can get,' Mr Debono said.
She was given the all-clear after having the surrounding lymph nodes removed.
For the next three years, she went for regular check-ups every three and six months - and her final appointment was just a week before their wedding day.
After every check-up she attended, Ms Debono was reassured she was still cancer free.
Around a month after their big day, the newlyweds assumed they were expecting their first baby together when Ms Debono started to feel unwell - but her GP explained the symptoms were just post-wedding stress.
By the time she was rushed to hospital after she collapsed at work, the disease had spread to her brain, liver, lungs, spleen and bones.
'She rang me up and she was all hysterical - like she knew straight away that something was wrong,' Mr Debono recalled.
'At the time of the wedding she was riddled with cancer. She would have had a brain tumour at the time.'
The disease claimed her life three months later.
'I never thought I would be thrown into any of this,' Mr Debono said.
'I was holding onto her till the end.'
And more than a year since their wedding, the young man has been embarking on what should have been their honeymoon.
Following her death, he quit his job and sold their home to fulfil their dream of travelling around Australia, with a photo of his wife placed dutifully in the passenger seat.
Mr Debono has been travelling on the road with a kelpie dog named Turbo in their Landcruiser four-wheel-drive.
He carries a love-heart shaped urn around on his journeys and sprinkles Ms Debono's ashes in places 'she would have loved.'
By telling their heartbreaking story, Mr Debono- who has raised $40,000 for the Melanoma Institute - wanted to warn other Australians about the dangers of cancer.
This article was first published on www.dailymail.co.uk and is republished here with permission.