Marble hair dye is the hottest new trend — and it actually looks pretty cool!
Publish Date

Friday, 23 June 2017, 11:19AM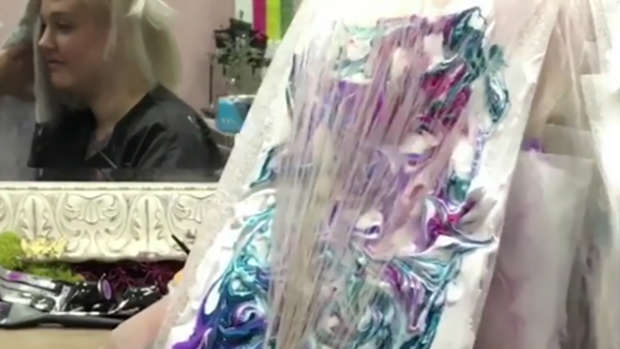 We thought we'd seen it all!
But it turns out marble beauty trends are only just beginning.
Hair marbling is the new technique to hit Instagram.
Hairstylist Ash Fortis was inspired by the marble nail art videos and transferred the trend to hair dye.
"Nail art is a huge influence of mine, so I thought, 'How can I bring it to hair?'" she said of her signature technique.
And what makes marbled hair so much more special is that the results are unique every single time.
So how does Ash create the look?
Mesh strips are coated with shaving cream. Then, Ash swirls in the rainbow shades of dye with her color brush. She then takes each section of hair, pressing them individually onto the strip, and covers the strands with plastic.
Pretty cool, right?
So say goodbye to ombre, and hello to marbling!